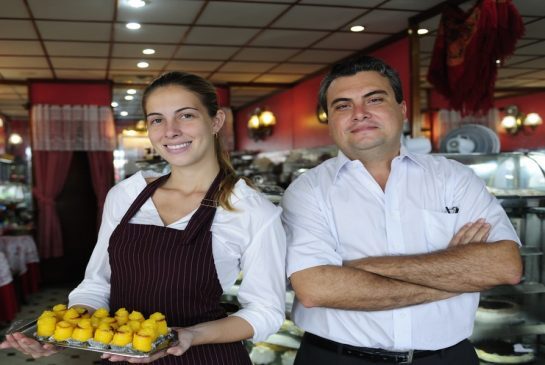 AARP and the Small Business Administration (SBA) are offering you two Mentor Meetup events in Des Moines on April 18th and 22nd that will help you put your small business plans into action.
If you've ever dreamed about being your own boss, now is your chance make that dream come true!



Event 1

April 18



Breakfast Before Business

You will hear from experts about their experiences and advice, while learning about programs and resources available through AARP, SBA and a network of small business resource organizations. From writing your business plan to seeking start-up capital, this is information you can use.
Thursday, April 18, 2013
7:30 am - 9:30 am
AARP Iowa
600 E Court Ave
Des Moines, IA 50309
RSVP: Register here! Please RSVP by April 17
Continental Breakfast will be served - Free parking on the south side of the building.

Event 2

April 22



Resources for Women in Business

Stop by the AARP table before the upcoming Smart Talk Conversation with Lara Logan at the Civic Center and learn more about how to start and grow a small business including where and how to access resources you need to succeed.
Monday, April 22, 2013
6:00 pm - 7:30 pm
Civic Center Greater Des Moines
221 Walnut Street
Des Moines, IA 50309
RSVP: Order your tickets today*!
Call (515) 246-2300 and use the code "AARP" when ordering your ticket.
Don't miss out on a 15% discount on select seats to the Smart Talk Connected Conversations series. Get inspired by the power of spoken word of remarkable women when you purchase your ticket to the Smart Talk Connected Conversation series by phone*.
* This is not an AARP event. Any information you provide to the host organization will be governed by the host organization's privacy policy. Discount is for new customers only and subject to availability and select seats. Offer not valid on previous purchases or with any other offers.
If you are unable to attend this event, you will find more information about encore entrepreneurship from AARP and SBA by visiting us online.
*Cosponsorship Authorization #12-7630-141 SBA's participation in this cosponsored activity is not an endorsement of the views, opinions, products or services of any cosponsor or other person or entity. All SBA programs and services are extended to the public on a nondiscriminatory basis.