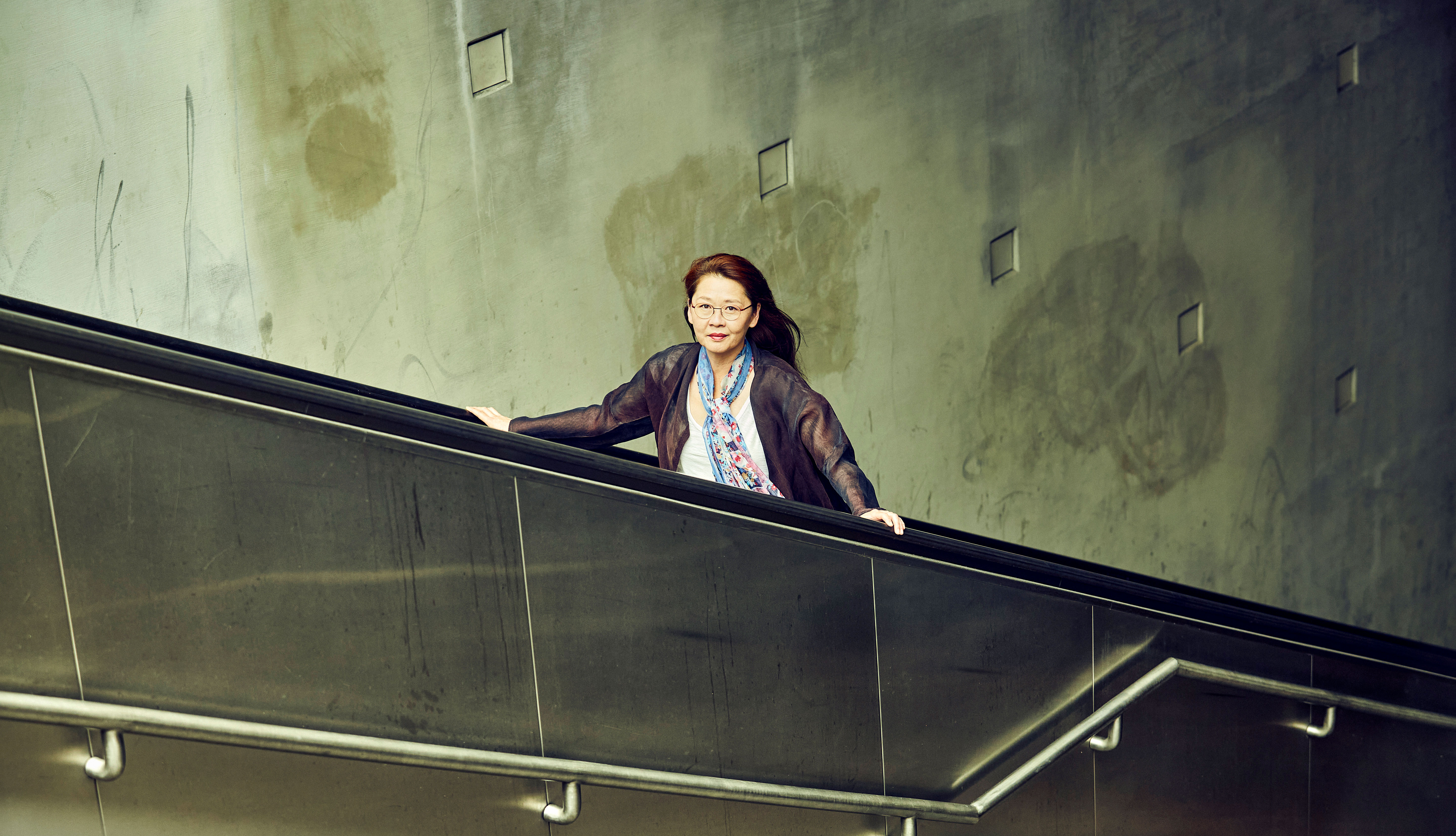 Susan Park knows firsthand how language barriers can make it difficult to access public transportation in Los Angeles.

The daughter of South Korean immigrants who speak limited English, Park often had to seek help from others when traveling around the city as a child.

Today, she's director of Asian Americans for Housing and Environmental Justice, and the nonprofit — which provides support and aid to at-risk and unhoused Asian Americans — is using a $50,000 2023 AARP Community Challenge grant to increase public transportation use and mobility for older Asian American and Pacific Islanders in Los Angeles. Park's goal is to reduce language, cultural and technological barriers to access.

In June, AARP awarded more than $155,000 in grants to 11 organizations across California. The grants, given annually nationwide, fund quick-action projects to make communities more livable. Projects are designed to serve people of all ages, but particularly those 50 and older. They must be completed by Nov. 30.

This year, AARP expanded its grant categories to include $2,500 microgrants to improve walkability and to start or expand a community garden, as well as grants to improve transportation and expand the use of accessory dwelling units to support more housing options.

Green light on transportation

AARP received nearly 200 grant applications for shovel-ready projects in California. The grants "can help bring something to life" that has promise but lacks funding, says Jennifer Berdugo, AARP California's strategic planning director. Several grants focus on transportation and mobility.

Park's nonprofit, for example, is educating residents with limited language skills on ways to navigate the fragmented transportation system in Los Angeles. The grant will support outreach activities, such as one-on-one travel training sessions, pop-up events at transit hubs, and group presentations on using public transportation and mobility services.

Park says outreach will help first-generation Asian American and Pacific Islander immigrants who don't feel empowered or know how to work the system. "Even when there's a repair that needs to be done on public transportation, they don't know where to report it," she says.

Among other grants:

Long Beach: The city's Healthy Aging Center will use $30,000 to provide free transportation to residents 55 and older to access essential services, coordinator Sofia Poulsen Hodjat says. The center, which offers case management services, will book rides with a taxicab company to locations ranging from doctors' offices to social service agencies.
Ventura County: Gold Coast Transit District, the largest public transportation operator in Ventura County, received nearly $17,000 to partner with the city of Oxnard to install seating and lighting at 10 bus stops. Gold Coast transit planner Martin Rodriguez says the seating can make waiting for a bus more comfortable, and better lighting helps ensure buses don't drive by waiting riders — especially at night.
Orosi: The Rural Communities Resource Center in this Central Valley town of about 8,300 is using a $2,500 microgrant to conduct six walk audits of two busy travel corridors. The nonprofit hopes to convince local officials to improve road safety by adding speed bumps and increasing traffic monitoring, says Director Mary Jane Galviso.
To learn about grant winners in California, see states.aarp.org/california/cc2023.

Julie Rasicot is a writer from Silver Spring, Maryland.
AARP Community Challenge for More Livable Communities
For more on livable communities