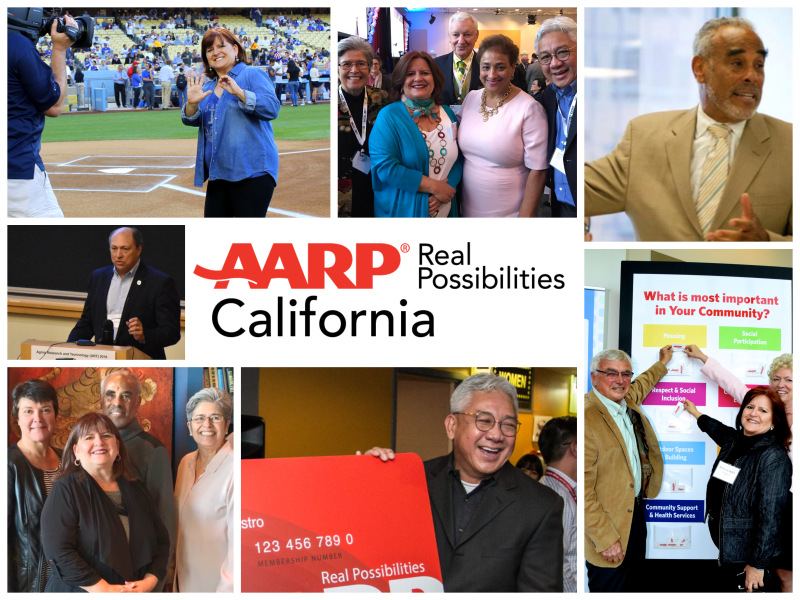 We are currently accepting applications for the AARP California Executive Council, a volunteer body that provides direction and leadership in carrying out AARP's strategic priorities in California. Those selected will serve an initial two-year term beginning in 2019. In addition to their leadership and advisory roles, Executive Council members represent AARP as a spokespersons and serve as liaisons to current and potential strategic partners. AARP California is committed to maintaining an Executive Council that is as diverse as California itself.
An Ideal Executive Council Candidate:

Is an experienced and effective leader
Is able to provide guidance to AARP California Leadership and collaborate with staff and other volunteer leaders
Is a subject matter expert in at least one of these state issues:

livable communities
financial security and fraud
caregiving

Can provide strategic intelligence about state issues
Respects and embraces diversity and inclusion
Time commitment varies with a set schedule for a monthly conference call and two in-person meetings per year; other commitments depend on areas of individual interest. Minimal travel is required. Web-based technology is available for meetings and trainings. Travel and other expenses are reimbursed.
TO APPLY, contact CAExecutiveCouncil@aarp.org