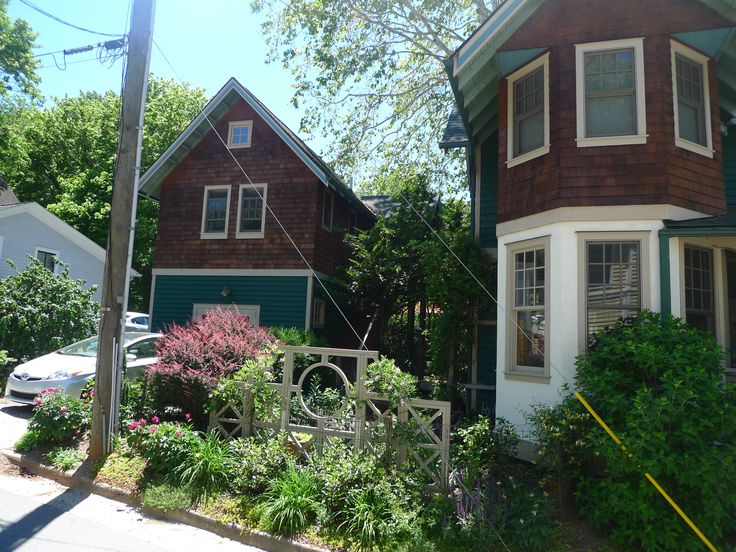 A few years ago, Sarah Harvey feared that she and her husband would never be able to afford a home in her hometown of Long Beach. So she made a proposal to her mom.

"You know that backyard you're not doing anything with?" her mother, Tia Lai, recalls her daughter saying. "We want to build a house on it."

The backyard — in an older Long Beach neighborhood of Craftsman and Spanish-style houses, apartments and modest lots — was overgrown, its garage run-down, Harvey says. But the neighborhood had good schools, walkable streets and friendly people. And she had grown up in the house on the property.

She also wanted to be close to her parents as they grew older. Beyond that, she thought, "We might as well make use of the space since the real estate market is insane." Their 796-square-foot, two-bedroom, 1.75-bath unit was finished in December 2021, at a cost of $350,000 — roughly a third of the cost of nearby homes.

The Harveys aren't the only ones planting houses in under-used backyards. Accessory dwelling units, or ADUs, have appeared up and down the Golden State since lawmakers in 2016 began passing legislation to limit restrictions communities can impose on them. Legislators moved to streamline approvals and make backyard, garage-apartment and other units easier to build. Though it's unclear whether ADUs will have an effect on housing affordability, the new units are changing residential housing patterns.

ADU permits up sharply

ADU permits have risen steadily and topped 20,000 in 2021; in 2018, there were fewer than 9,000, state data shows.

Some communities pushed back, their residents concerned about noise and traffic. The state sued Huntington Beach for failing to comply with ADU regulations and a 2021 law that allows single-family lots to be split to contain up to four units. The city reversed course and resumed processing applications for both types of projects, although the city is now challenging state housing mandates, including affordable housing requirements. Opponents of ADUs said they wanted the right to decide housing density rules in their own communities.

The state defines ADUs as lower-cost homes that do not require land purchase, major new infrastructure, structured parking or elevators. They can be a source of income for homeowners.

AARP has long championed ADUs to create more affordable housing. It developed a model ordinance in 2000 — since updated — and published a blueprint for communities seeking to increase their numbers. (Details: aarp.org/adu.) "It's one form of housing that people in general and cities and residents are warming up to," says Rafi Nazarians, director of advocacy for AARP California. He says housing is a key issue for older adults — particularly those "whose children and grandchildren have to move out of state because they can't afford to live in California." Other older adults risk falling into homelessness.

Advocates see ADUs as an option in a hectic California housing market — something Harvey says was a motivation when she decided to build: "I just thought, Oh, what a loss. You know, we have this backyard, but we don't use it. … It just made sense for us."

Barbara Kingsley-Wilson is a writer living in Long Beach.

ADUs Help Families Address a Variety of Housing Needs
For more on housing