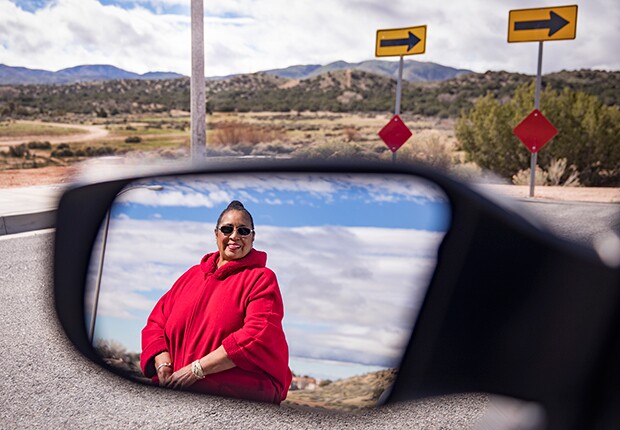 By Ray Huard

Marcia Johnson, 70, of Palmdale, has been driving since she got her learner's permit at age 15½. She's never had an accident, but she was concerned that her driving skills might have gotten a little rusty.

"I wanted to sharpen up on my knowledge of driving," she said.

Sure enough, Johnson said, when she took the AARP Smart Driver course, she learned about driving hazards she'd never thought about and cleared up a few misconceptions.

"The one thing that really caught my eye was the left turn—that more seniors have auto accidents due to misjudgment of the left turn," Johnson said. "Just yesterday, a friend made a left turn and she had an accident, and I recommended that she take a driver safety course."

The classroom course, taught in four-hour segments over two days, is available in English, Spanish and Chinese, said John Aguinaldo, 71, of Los Angeles, a former state coordinator for the AARP Driver Safety program. Classes in Spanish and Chinese are available only at some locations around the state.

The cost is $15 for AARP members and $20 for nonmembers. An online version in English costs $19.95 for members and $24.95 for nonmembers.

Roughly 32,000 California drivers took the Smart Driver course last year. About 270 volunteer instructors teach the classroom course, and AARP is looking for more.

Information on volunteering is available from instructors; at aarp.org/volunteernow; or by calling 800-569-1658.

"The intent of the Driver Safety program is to give seniors tips or strategies to enable them to drive as long as they want to and yet be safe," Aguinaldo said. "We talk about such things as physical things that change—our vision, our hearing, our ability to respond. Many seniors take medications of one kind or another. We talk about the effect that has."

Auto insurance discounts
The Smart Driver course also covers some of the basics: what road signs and lane markings mean, how to merge with freeway traffic, how to safely change lanes on a freeway, how to negotiate intersections.

The challenges faced by older drivers are reflected in the increasing number of fatalities nationwide among those 65 and over—up 3 percent between 2006 and 2015, according to the National Highway Transportation Safety Administration (NHTSA).

NHTSA reported that 6,165 people 65 and older were killed and 240,000 injured in traffic accidents in 2015, the latest year for which figures are available.

Meanwhile, the number of older drivers on the road is rising—up 33 percent between 2006 and 2015, according to NHTSA—with about 40 million licensed drivers over 65 nationwide.

J. Patrick Flood, 70, a retired Sacramento County sheriff's deputy who lives in Cathedral City, took the AARP course for the discount he got on his car insurance, and he said it proved to be an eye-opener.

California law requires insurance companies to offer a discount to people 55 and older who successfully complete a driver's education course, although the amount of the discount varies among insurers.

Flood said he realized after taking the course that he was getting too close to the cars in front of him and that he wasn't using his turn signals often enough.

"There was stuff that I had either forgotten or missed," Flood said.

Olga Tellez, 74, of Palm Desert has been driving since 1964 and figured it was about time for a refresher.

"When I got my driver's license, it was in El Centro, I don't remember even studying for it or anything, I just went, they took me driving and that was it," Tellez said.

Tellez took the AARP Smart Driver Course in English, but said that offering it in Spanish will greatly help those who struggle with English or don't speak it at all. Hispanics account for about 39 percent of California's population, according to the Pew Research Center.

"Many of us, myself included, my primary language is Spanish. I sometimes have to think about what to say, and sometimes, I do not understand some words and I have to ask," Tellez said.

To find an AARP Smart Driver course near you, go to aarp.org/drive or call 877-346-3299 toll-free.

Ray Huard is a freelance writer living in San Diego.