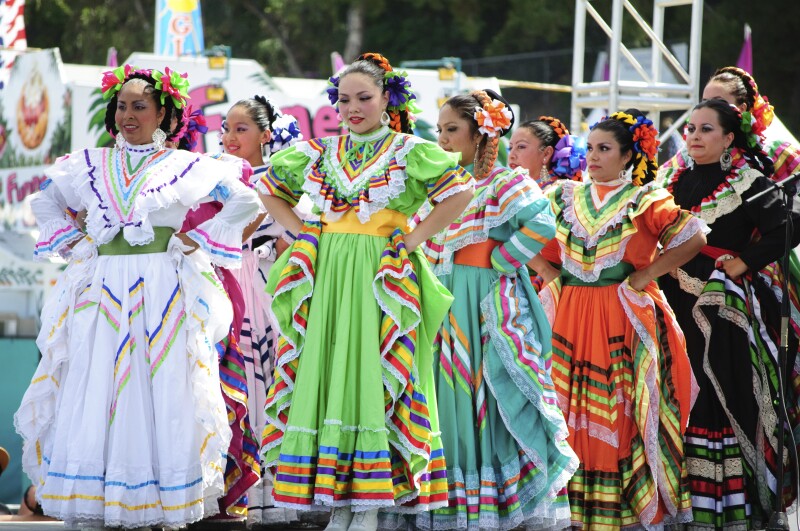 By Julia Yarbough

David Benavides' memories of helping his grandfather led to his becoming a volunteer with AARP California for National Hispanic Heritage Month.

"It's a time to feel the love of your heritage," said Benavides, 32, of Sacramento. Within Hispanic culture, he explained, it is almost a given that family members will care for aging relatives. "Supporting older adults honors my grandfather."

This month, AARP California is partnering with educational and cultural organizations to celebrate Hispanic heritage. California is home to about 16 million Hispanic people, of whom 3.7 million are 50-plus.

"AARP California is committed to being engaged with the Hispanic community, whether it is through festive cultural celebrations, advocacy or educational events," said Adriana Mendoza, AARP associate state director.

The events

Sacramento: Catch a Sacramento Republic FC soccer match on Saturday, Sept. 28, as the team takes on the El Paso Locomotive FC at Papa Murphy's Park at Cal Expo, 1600 Exposition Blvd. Bilingual volunteers will be on hand at the AARP booth. Members can purchase discount game tickets and receive a Republic bag. There will also be a postgame photo opportunity with the team. For tickets, go to groupmatics.events/event/aarp0928.

San Jose: AARP in San Jose will team up with the School of Arts and Culture, on Sunday, Sept. 15, to host "Chile, Mole, Pozole," a Mexican Independence Day celebration featuring traditional food and art. On Thursday, Sept. 19, from 5:30 to 8:30 p.m., community members will discuss protecting culturally relevant public art while enjoying coffee and pan dulce at a Cafecitos Series event. It will take place at the school, at 1700 Alum Rock Ave.

Los Angeles: Over 2 million Latinos live in California's largest city. AARP, along with LA Plaza de Cultura y Artes, will celebrate Hispanic history and culture. On Sunday, Sept. 15, from noon to 4 p.m., LA Plaza will host "Family Day: Fiestas Patrias." The free event includes live entertainment, workshops and local Latino artists' exhibits.

Then, on Thursday, Sept. 19, at 7 p.m., join the free "plática" (discussion) "The Placemakers and Placemaking: The Story of a Los Angeles Community." LA Plaza de Cultura y Artes is located at 501 N. Main St.

Watch the action with AARP in Los Angeles on Saturday, Sept. 21, at 7:30 p.m., when the LA Galaxy takes on the Montreal Impact at Dignity Health Sports Park, 18400 Avalon Blvd., in Carson. At the AARP booth, attendees may participate in a goal-kick challenge and have a photo taken. Members may purchase game tickets for as low as $20 at lagalaxy.com/aarp.

San Diego: AARP is collaborating with House of Mexico, a volunteer organization, for "¡Arte, Color y Fiesta!" to celebrate Mexican Independence Day, on Friday, Sept. 13. The free event, from 6 to 8 p.m., will be held in Balboa Park, at 1549 El Prado, in San Diego. Enjoy folkloric dancing, mariachi music and a reenactment of "El Grito," the battle cry that initiated the Mexican War of Independence.

For a complete schedule of events celebrating Hispanic Heritage Month, go to https://aarp.org/ca or call 866-448-3614.

Julia Yarbough is a writer in Chico, California.