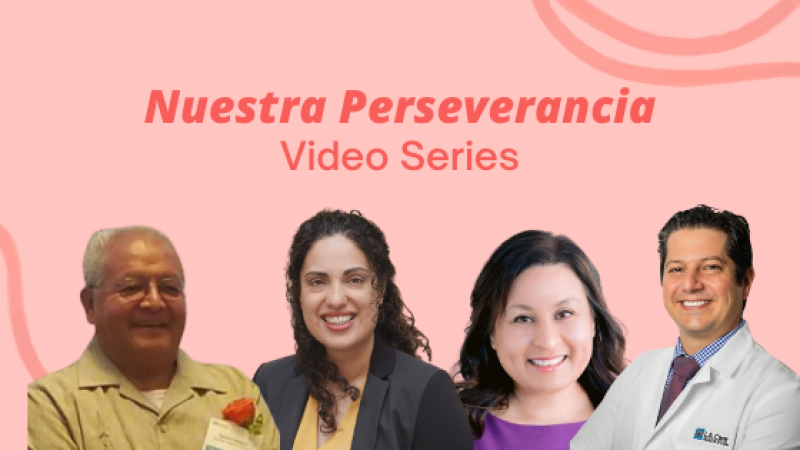 As part of our celebration for Hispanic Heritage Month, we sat down (virtually, of course!) with four community leaders from throughout California, who've built on perseverance and made meaningful contributions to communities impacted by the pandemic. Each week, we'll unveil a video from our series Nuestra Perseverancia, highlighting our community leaders!

Click HERE to view a list of events in your community!

Persevering through Entrepreneurship:
Cathy Rodriguez Aguirre from Sacramento is the Executive Director of the Sacramento Hispanic Chamber of Commerce. Prior and during the pandemic, Cathy has been dedicated to supporting small businesses in the Sacramento area, connecting them to workshops and resources. Here's what she had to say about perseverance and creating a thriving environment for businesses.
Persevering through Community:
Jessica Paz-Cedillos from San Jose is the Executive Director of the School of Arts and Culture at Mexican Heritage Plaza. During the pandemic, Jessica mobilized the school into a COVID-19 testing and vaccination site. Here's what she had to say about community leadership and perseverance.
Persevering through Literacy:
Edward Becerra from San Diego is the founder of Education Begins in the Home, a non-profit organization that provided FREE books to youth in the community. Here's what he had to say about perseverance and his motivation to kick-start the non-profit.