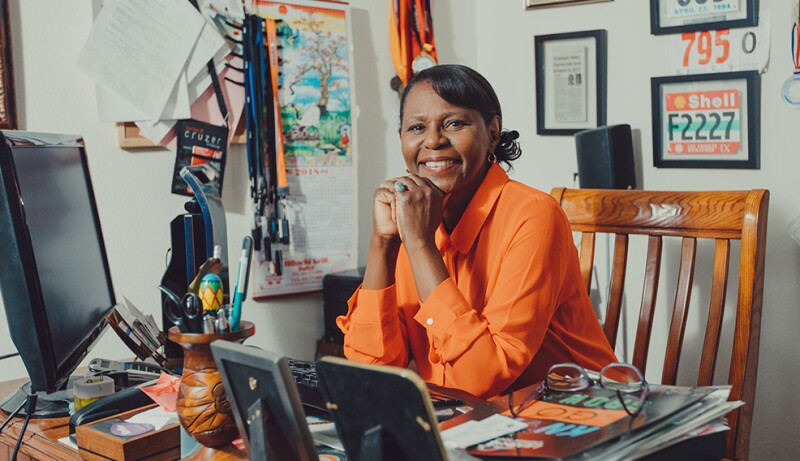 By Laura Mecoy

Diana Love is retired, but you wouldn't know it. She has numerous meetings and out-of-town trips booked at any given time. She's also started her own nonprofit and serves in leadership positions on local commissions.

Yet Love, 66, of Palmdale, has found time this election year to educate voters age 50 and older about issues important to them and where the candidates stand on those issues. A former state legislative staff member, Love said 50-plus voters are paying attention to the potential impacts of proposals to privatize Medicare and changes to other programs.

"They feel like their livelihood is being jeopardized," Love said. "They are very cautious about how they are going to survive if all the changes being discussed actually do happen."

Love is at the forefront of AARP California's newest election-year initiative: "Be The Difference. Vote." She is one of 80 district liaisons, a network of volunteers who familiarize themselves with the local candidates and work
as foot soldiers to get citizens to the polls.

"We are trying to get the candidates to pay attention to our issues and do something about them," said Blanca E. Castro, AARP California advocacy manager.

Older adults vote

In the primary election, Castro said, questions posed at a gubernatorial debate put the issue of long-term care services on the agenda of Lt. Gov. Gavin Newsom (D), who is battling businessman John Cox (R) to succeed Gov. Jerry Brown (D).

AARP California does not endorse candidates or take positions on ballot measures. But it is focusing on the eight most closely contested congressional races.

"We want to ensure that, regardless of who wins the seat, the issues for older adults are at the forefront," Castro said.

Love lives in one of those targeted districts, where U.S. Rep. Steve Knight (R) is facing a challenge from political newcomer Katie Hill (D). Love said she stays informed about their campaigns and issues of importance to older people and shares that information with other 50-plus voters.

Castro said AARP California is also counting on the district liaisons to help raise awareness about the California Voter's Choice Act, a new law that expands voting
opportunities.

Under the law, ballots will be mailed to all registered voters, who can then vote by mail, deposit ballots up to 28 days before Election Day at drop-off locations or vote in person up to 11 days before the election or on Election Day at local voting centers.

Madera, Napa, Nevada, Sacramento and San Mateo are the only counties participating this year, but all counties should be eligible in 2020.

AARP California is also sharing information with voters about several of the Nov. 6 ballot measures and other key elections, including the U.S. Senate race, in which the incumbent, Dianne Feinstein (D), the oldest member of the Senate, is facing a challenge from state Sen. Kevin de León (D), the California Senate's former president pro tempore.

"Californians age 50 and older are sitting up and listening, and they're willing to cast their votes now, more so than before," said Love. "With AARP, they have someone who can speak for them."

Laura Mecoy is a writer living in Los Angeles.