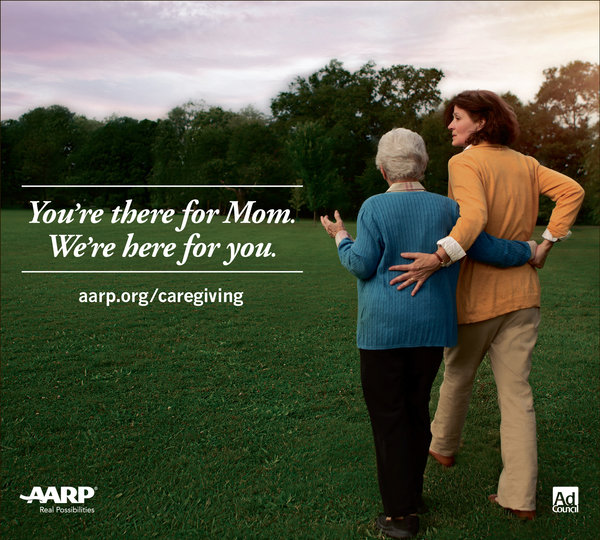 A new poll released by AARP today underscores the personal challenges that our nation's 42 million caregivers face and how well (or not) they cope.

In AARP's poll, almost 3 in 10 people who are caring for someone said that caregiving has changed their life. More than 1 in 5 says their weight, their exercise, or their social life has suffered. But knowing they are helping gives caregivers great satisfaction and reward. A huge majority – more than 8 in10 – say they are pleased to be able to help.

In Wisconsin alone, over the course of a year, more than 766,000 individuals will provide care for adults, totalling over 501 million hours. The value of that care is approximately $5.8 billion per year, just in Wisconsin alone.

The roles that caregivers play for their loved ones vary greatly and include: personal assistant, cook, housekeeper, accountant, friendly visitor and even nurse. AARP wants caregivers to know that they are not alone. Our caregiving website provides tools and resources to help those struggling with the daily responsibilities of being a caregiver, connect them with help, information and others who same the same experience.

"Family, friends and neighbors who support a loved one rarely see themselves as a caregiver," said Debra Whitman, AARP Executive Vice President for Policy, Strategy and International Affairs. "And they almost never ask for help. But at some point in their lives most people will be a caregiver or need support. Our campaign is here to remind caregivers that they aren't alone and there is help."

As an extension of the PSA campaign, the 'Thanks Project' also launches today. This digital experience allows family and friends to acknowledge the incredibly important work of caregivers in their lives. Through messages of tribute, thanks and support on the microsite thanksproject.org or social media using #thanksproject, grateful friends and family can share their appreciation. Check it out and thank someone today.