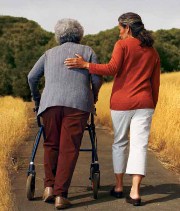 In the 2015 legis​lative session, AARP Minnesota aims not only to support family caregivers, but also to improve access to retirement savings plans and ensure reliable utilities.

As in other states, AARP is pressing for the Caregiver Advise, Record, Enable (CARE) Act to prepare caregivers to perform medical tasks needed when a patient comes home from a hospital stay.

AARP also is urging lawmakers to pass Secure Choice, a voluntary retirement savings plan managed by the state for workers who lack access to an employer-sponsored plan. In addition, AARP is fighting for fair and reasonable utility rates and opposing a telecommunications deregulation package that could weaken services in rural areas.

To get involved or share stories about these issues, email Erin Parrish at eparrish@aarp.org.