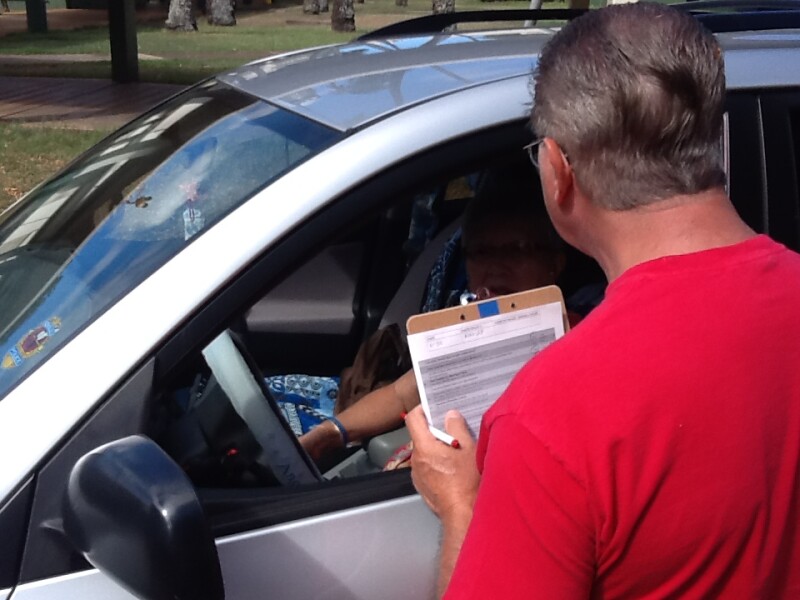 Upcoming events in Connecticut this Fall!
To help older drivers find a better "fit" with their car for comfort and safety, AARP Driver Safety has teamed up with AAA and the American Occupational Therapy Association to offer FREE CarFit events in Connecticut. CarFit is an interactive and educational program that teaches participants how to make their personal vehicle "fit" them to increase safety and mobility when they hit the road.
"As we age, changes in our vision, flexibility, strength, range of motion and even size and height may make us less comfortable and reduce our control behind the wheel," said Frank Pagerino, AARP Driver Safety Coordinator in Connecticut. " CarFit provides older adults with the tools to understand and apply the safety features of their car."
At a CarFit event, trained volunteers complete a 12-point checklist with each driver. Among the items checked:

Correct position of driver's seat
Driver's ability to easily reach pedals
Proper seat belt use
Proper adjustment of mirrors and head restraints
Each checkup takes about 20 minutes—this is not a driving test or mechanical inspection.
Occupational therapists also are on hand to provide a consultation if needed, that will teach drivers how to maintain and improve aspects related to their driving health. The therapist can also provide information to participants addressing individual needs, including information about local community resources on exercise, nutrition and other programs to help keep them safe on the road.
UPCOMING CARFIT EVENTS IN CONNECTICUT:
September 19, 2015
9:00 a.m. – 2:00 p.m.
The Calendar House, 388 Pleasant Street, Southington, CT.
Capacity is limited. To make an appointment, please call 860-375-3227
October 3, 2015
9:00 a.m. – 2:00 p.m.
Farmington Senior Center, 321 New Britain Ave., Unionville, CT.
Capacity is limited. To make an appointment, please call Andrea at 860-675-2493.
Older drivers can also check with their local AAA club or AARP Driver Safety to take a driver safety refresher course for older road users or look into occupational therapy driving evaluation programs for individualized assessments and recommendations. CarFit represents an extension of those classroom programs, and an opportunity for older drivers to make sure their personal vehicles are adjusted to their needs.
To learn more, visit www.carfit.org