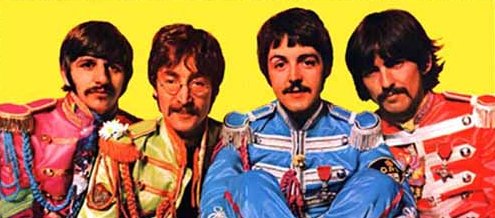 "It was twenty years ago today, Sgt. Pepper taught the band to play, They've been going in and out of style, But they're guaranteed to raise a smile, So may I introduce to you, The act you've known for all these years, Sgt. Pepper's Lonely Hearts Club Band"

Join AARP Long Island, Gold Coast Arts Center and International Film Festival and enjoy an unforgettable night of BEATLEMANIA with a special screening of the exciting new release Deconstructing the Beatles: Sgt Pepper followed by a live performance of the album's best tracks by BeyondFab!

Thursday, June 1, 2017 at 7:00pm at the Gold Coast Arts Center, 113 Middle Neck Road in Great Neck. Purchase tickets online.

Come celebrate what Rolling Stone describes as " the most important rock & roll album ever made, an unsurpassed adventure in concept, sound, songwriting, cover art and studio technology by the greatest rock & roll group of all time" on the golden anniversary of its release on June 1, 1967.

In Deconstructing Sgt. Pepper's Lonely Hearts Club Band, composer, musician, and Beatles expert Scott Freiman looks at Sgt. Pepper from multiple angles, exploring the history behind the music. Mr. Freiman conducts an educational journey into the creative process of The Beatles performances and recording sessions. You are guaranteed to leave amazed at The Beatles' innovation in the studio and have a newfound appreciation for the talents of Lennon, McCartney, Harrison, and Starr.

AFTER THE SCREENING…

Keep the party going and wander next door to the Arts Center to grab a drink and some delicious desserts and enjoy a live concert by Long Island's very own Beatles cover band, BeyondFab!

Get to know AARP Long Island and come by the AARP table at this event. Meet AARP volunteers, staff and other members and learn more about what AARP is doing for Long Islanders. For more information and to purchase tickets, please visit their website.