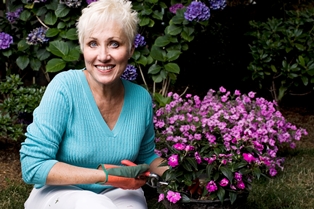 AARP research shows that while many Cincinnati area residents are using technology to help thwart cybercrimes, others are putting themselves at risk of identity theft by failing to adopt simple prevention habits. For example, six in 10 area residents do not have locked mailboxes at their homes and about third of those who do their banking online still get statements mailed to their homes.

Stop by the AARP booth at the Cincinnati Home & Garden Show to learn about easy steps you can take to help stop fraudsters and scam artists from infiltrating your neighborhood. You can start with timely alerts from the AARP Fraud Watch Network, and while you are at our booth be sure to spin our prize wheel to win a gift.

AARP members can buy two tickets for the price of one (that's a $13 value) for Cincinnati's largest and longest-running home and garden showcase.

We will be at the Cincinnati Home & Garden Show in the Duke Energy Center, 525 Elm St., from February 28 through March 8, 2015. Show your AARP membership card at the box office to buy tickets at a two-for-one discount, or enter the code REDISCOVER to buy discounted tickets online at www.cincinnatihomeandgardenshow.com.

Want to volunteer with us at the event? You will get a free ticket to the Home & Garden Show to use before or after your shift and a $10 stipend to cover your parking costs. And we'll give you an AARP Cincinnati t-shirt to wear during your shift. Let us know if you are interested and we will contact you about the details, including an orientation conference call on Thursday, February 26 th at 1p-1:30p so you can ask questions and get more information.