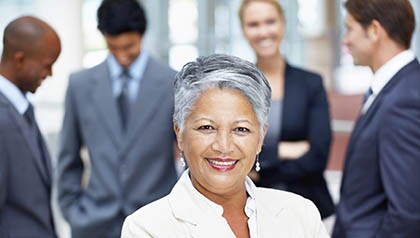 If you've ever dreamed about doing something new, changing careers, or starting that business you always wanted, AARP Colorado would like you to consider attending Work Reimagined in June to help boomers like you find passion in the next step of your career path.
Work Reimagined is part of AARP Life Reimagined, which provides a framework for exploring what's next in your life. Work Reimagined aims to help professionals achieve greater success and satisfaction in their current careers, or to pursue a long-held dream of starting a new business.
The event is scheduled for June 23, 2015, from 6 p.m. to 8:30 p.m., at the Arvada Center for the Arts and Humanities, 6901 Wadsworth Blvd., in Arvada. The agenda includes inspirational speakers and offers participants a chance to network and share ideas. Visit with Score Denver Counselors during networking! Score Denver provides counseling and mentoring for small business owners and entrepreneurs. Whether you are in the planning stages or are ready to go to the next level, they're here to help you with FREE mentoring and low-cost training.
Admission is $25, which includes two beverage tickets. Hors d'oeuvres will be served.
To register, go to bit.ly/COReimagineWork. To learn more about Life Reimagined and explore your own "what's next," visit lifereimagined.aarp.org