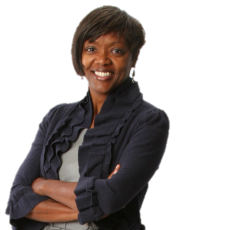 Blog by CJay Smith, CEC
Last month was a busy, busy month for me… As I was contemplating writing my blog, I thought blog about the things that I like a lot, topics that would be the easiest for me to write about and what immediately came to mind as I was biting into my dinner for the evening, FOOD… I Love Good Food…!
From my earliest memory of food, a smile comes to my face. In my last blog I made mention of my mother and grandmother and their gardening, now, let me tell you what good cooks they were and also gracious hosts. When you came to our homes, they both made sure you "felt right at home and got plenty to eat." I remember the aromas of evening and Sunday dinners coming from both houses. From my grandmother's Southern Fried Chicken to her Red Velvet and Carrot Cakes to my mother's Pot Roast and her Gingerbread with Marshmallow topping. I can just taste it now!! Yum…Yum…
And here I am, all grown up and still loving good food, but realizing not so much "loving" on the cooking. Can I get a witness? Sometimes we just assume if you come from a line of good cooks, you too will be one, well… not so much so. In addition to my mother and grandmother, both my sisters are good cooks, and then there's me… Now don't get me wrong, I somewhat enjoy cooking, better yet, I love to "create" dishes, and you should see what I can do with a package of Ramen Noodles. Lucky for me, my husband loves to cook. When people talk to him about his favorite loves, cooking ranks number one or two, depending on the day and who he is talking to. So here's my logic, he loves to cook; I love to eat, match made in heaven… So how do you keep it "fresh" in the kitchen?
*Use Cookbooks with vivid bright pictures and easy to follow instructions
*Search the Internet for food show recipes
Witty, Charming, Intellectual, Energetic, just a few words one could use to describe the many facets of CJay Smith. As Speaker Extraordinaire, CJay uses visualization and humor to deliver refreshing real life every day situational conversations designed to inspire, uplift, and educate. Conversations designed for young adults through the senior years.
*Share favorite family recipes
*Make time to enjoy foods from other cultures/countries
*Look for semi-prepared meal items
*Use fresh ingredients
*Share meal preparation with others, involve the children
*As a family, enjoy meals together