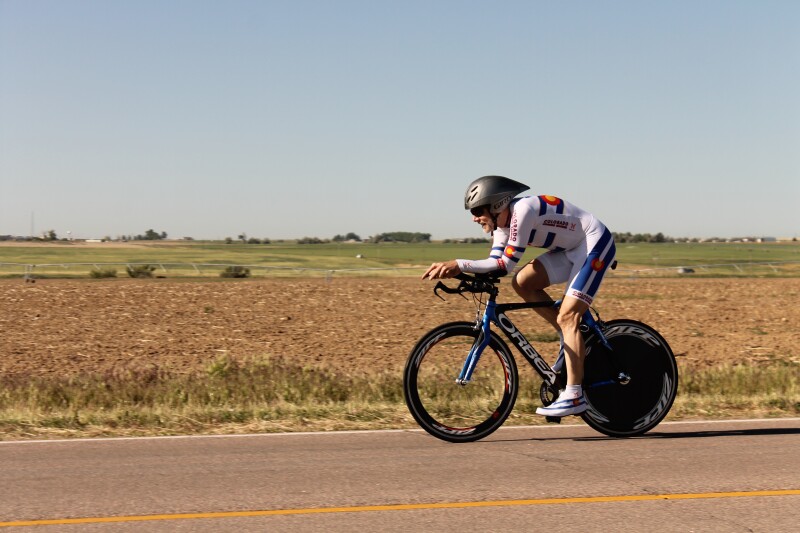 Get ready for the 38 th annual Rocky Mountain Senior Games, in which adults 50 and older compete in a number of sports and thrill spectators with their physical ability.
"We want to improve the quality of life for adults age 50-plus by providing athletic competition and social opportunities that promote healthy and active lifestyles," said Sheri Lobmeyer, who has been the events coordinator for the Rocky Mountain Senior Games for the last 22 years.
The Rocky Mountain Senior Games is an athletic competition for people 50 and older. The games are held in Greeley, Colo. from June 10 to June 14. Registration is online at www.rockymountainseniorgames.com. The base price to enter is $50, and each event may have additional fees.
Participants must bring identification to pick-up their registration packet. Competitors must be able to prove that they will be at least 50 years old by Dec. 31 2015, which means some 49-year-olds can "squeak by," Lobmeyer said.
Events include swimming, track, tennis, archery, cycling, weight-lifting and pickle ball, among others. Spectators are welcome to cheer. There is no charge for watching the games. The schedule of events is online at www.rockymountainseniorgames.com
"I love when I get the people to come help and they go, 'Wow, we didn't realize the completion we were going to see.' This is people running extremely good times. This is their job now, and they love it," Lobmeyer said.
"A lot of times it will bring a lump in your throat, and when you see an 88 year old still running the 100 meter and he crosses the finish line, you can tell he's put every effort in to it and that is what makes the games," she said.
Lobmeyer also is looking for volunteers. If interested, call 970-350-9437.
[Photo courtesy of the Rocky Mountain Senior Games]