Geraldolyn Horton-Harris is the winner of the AARP Entrepreneurship Scholarship through Rocky Mountain MicroFinance Institute. Horton-Harris launched her business, New Yerusalem Farm, in 2014. Her business grows and sells all organic salad leaves, herbs and edible flowers, arranged in bouquets.

To launch her business, Horton-Harris worked with the Rocky Mountain MicroFinance Institute, a Denver-based non-profit that supports under-resourced entrepreneurs as they launch and grow their own small business to create self-sufficiency. She is a member of the 12-week Business Launch Boot Camp. The AARP Entrepreneurship Scholarship, through RMMFI, provides tuition support and marketing opportunities to entrepreneurs over 50 years old who have chosen business ownership as a means of reimagining their life.



Blog by Geraldolyn Horton Harris

At 57 I have had many roles. Wife, mother, daughter, sister, friend, coach, teacher, community activist and the list goes on. As you can see, most of those roles are more about the other person or persons and how I can be of help to them. However there comes a time in one's life when there comes a shift and it's time to reimagine your life. A time when you can now focus on those inner desires, dreams and needs that are unique to you!

My opportunity to do just that began with a chance meeting with Ben Weeda from the Rocky Mountain Microfinance Institute (RMMFI). This non profit organization based in the Five Points/Curtis Park community in Denver, Colorado assists those who want to start their own business to move from an idea to a business launch in 12 weeks , then seeds the new entrepreneur with capital so they can become the owners of a profitable business

All my life I have dreamed of having my own business and have dabbled in a few ventures. However, the RMMFI Bootcamp provided me with 12 weeks of an intense business development program where I would leave with a full business plan and a low interest loan to launch my business. I immediately signed up for the two workshops necessary to take in order to apply for a slot in the next boot camp.

At the first workshop we focused on not what are business concept was but on our " Opportunity Goal" rather than our business concept. I had never heard of an opportunity goal. The opportunity goal really helps you to look at your business as to what favorable outcomes you want from the business. What will my business allow me to do, be or become? What and how will it contribute to my vision for the next season of my life?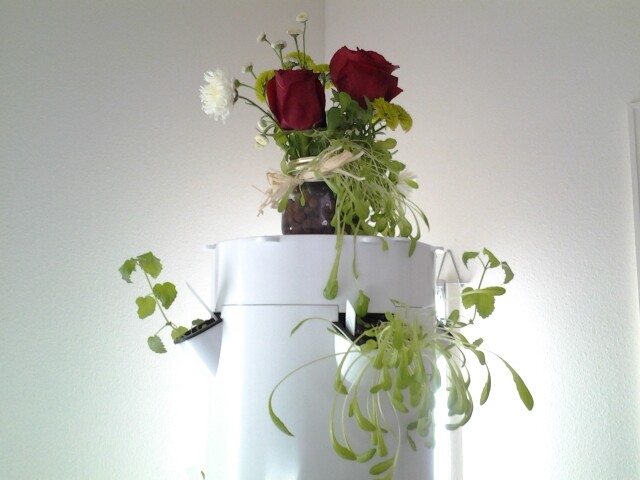 My Opportunity Goal

One might think initially that money is the driver behind being a business owner, however as soon as I begin writing my opportunity goal, it was easy to see that there has to be something more important than just money to keep one motivated enough to begin and survive the ups and downs of business ownership.

My opportunity goal really focused on being able to have a schedule that allowed me to spend more quality time with family, travel and create more social changes and have fun doing it! My business needs to allow me to make a positive health impact in my community, and expand my own horizons, while challenging me to keep reimaging myself and the world around me. Over the next 12 weeks it would become obvious why we started with creating our opportunity goals. We would need to stay focused and to complete the boot camp. We were also assured that those same goals would keep us striving for success as we grew our businesses!

As I begin to anticipate the new few months, my thoughts reflect back to the James Brown movie that was released this year. It was amazing how this superstar kept reimagining and reinventing himself over the years, how his music reflected not only his life but the cultural and political changes during his lifetime. To meet my opportunity goals and be successful in business, I would have to be willing to take risks, assess things and change and adapt in the ways that he did, carefully planned but swiftly!

Over the next few weeks you can share my experiences as a RMMFI bootcamper. But don't just read about my adventure. Begin to look at your own dreams and desires and begin to write your own opportunity goals. Your opportunity goals may not be met through starting a business, maybe it's a new hobby or taking a class, even changing careers. Whatever your thoughts just write them down and begin to use your opportunity goals to Reimagine Your Life!



Check out her story...


http://youtu.be/lD346sH-1to?list=UUpeIpxSnYBplpsl7hLeDMeQ[/youtube]