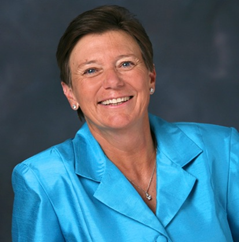 Blog by Jane Barton

Greetings one and all...

Welcome back to The Caregiver's Cairn - a sustaining and empowering guide for caregivers and care receivers. I hope you and yours have enjoyed a lovely month since my last posting. Once again, I invite you to pour a cup of coffee or hot tea, curl up in a cozy chair, and take a few minutes for yourself. In the midst of the holiday hustle and bustle, a few minutes to relax is a special gift indeed. Today, I offer some reflections on the challenges and the opportunities posed by the holiday season, particularly for caregivers and care receivers.

For me, the holidays are all about family, traditions, and home. My mom was the best at making the holidays special for our family and friends. Special recipes. Special ornaments. Special events. Special people. Special gifts. We spent very little time shopping at a mall or purchasing items online. Instead, I have memories of baking cookies, pasteries, and bread with my mom in the tiny kitchen of my childhood home. As we kneaded bread, we talked about life...remembered those we loved...and savored the sweetness of the season. Those are the memories that endure - sacred gifts indeed.

In a previous posting, I mentioned that my mom was diagnosed with breast cancer when I was fifteen years old. Following her diagnosis, every holiday took on even greater importance. We had no guarantee that there would be a "next" year. So, there was a sense of urgency related to the season. At the time, it made the holidays bittersweet. I desperately wanted to remember every detail of our time together - to stop the clock and live indefinitely in the moment. I bounced between enjoying my mom's presence and fearing her absence. Quite the emotional roller coaster to say the very least.

Even today, thirty years after my mom's death, the holidays present challenges and opportunities. Although I love the holiday season, I grieve the absence of my mom. However, I maintain an emotional balance by reflecting on the life lessons I learned as a young caregiver:

I learned that no one is promised tomorrow.
I learned the importance of being present to the moment.
I learned that the ordinary moments in life are EXTRAordinary.
I learned to be grateful for the simple things in life.
I learned that life is precious.
I learned that living intentionally is a choice.
I learned that life is all about who you love and who loves you.
These are the hard-earned gifts of caregiving that will take me a lifetime to unwrap and fully appreciate. In contrast to the gifts typically exchanged throughout the holiday season, these gifts are durable, timeless, and priceless. Thank you, Mom!

So my friends, if you are riding an emotional roller coaster this holiday season, you are not alone. Whether you are knee-deep in the caregiving journey or remembering times past, you will experience a myriad of emotions. I have no directives on how to "deal" with the holidays. But I do have a few suggestions that I hope will serve you well. First, be gentle with yourself and those you love. Second, have realistic expectations. Third, be present to the moment and those around you. Finally, take one step at a time.

Thanks so much for stopping by today. I wish you and yours a blessed holiday season! I invite you to share your perspective on the caregiving journey. Make suggestions. Pose questions. Provide resources. Share your story. Coming together and sharing, we will improve the process for one and all. I look forward to continuing the conversation next month. Til then, blessings to you and yours...Jane W. Barton

Do you have a question for Jane? Please email us at coaarp@aarp.org and we will be in touch soon!



Jane W. Barton, MTS, MASM, CSA is a passionate speaker, writer, and listener. Jane is the founder of Cardinal, LLC, a consulting firm that provides educational programs to assist people in confronting the daunting challenges posed by aging, serious illness and disability. Jane is well-versed in the areas of grief and bereavement, caregiving, hospice and palliative care, change and transition, and spirituality and health. She presents innovative, transformational programs to community members, healthcare providers, pastoral caregivers, clergy, funeral service providers, and national audiences to improve the experience of people and families challenged by serious, advanced, or terminal illnesses. Previously, Jane served as Director of Education for a hospice and palliative care educational institution. She has also served as a hospice chaplain and bereavement facilitator in hospice and palliative care. Jane is a certified Spiritual Director as well as a Certified Senior Advisor. In a former life, she worked as a financial services representative and an exploration petroleum geologist and manager.