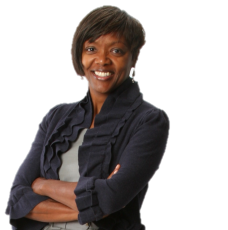 Blog by CJay Smith, CEC

Fall, autumn, whichever you prefer, is my most favorite time of the year. There is something about the smell in the air, the changing of the leaves, a drop in temperature, and an almost slowing down of the world that seems to put me in my most creative mood. For the last three years I have designed and created my own line of all occasion greeting cards made from recycled products. The fact that they are made from recycled products is something that I am most proud of. I consider myself quite the environmentalists. For whatever the reason, I seem to generate more cards this time of the year than any other time of the year. In addition to making cards; I frame cards, make bookmarks, sew, paint, and bake. Did I mention I make gift baskets too. Looking back, I can clearly see my mother's influences all over my creative abilities. In addition to being a teacher and nurse, she was an excellent seamstress and baker. I remember many of the beautiful Sunday dresses she made for me and my sisters, dresses that I too made for my daughters when they were children. Like mother like daughter…
Let's think about it… you're getting ready to spend quite a bit of time inside as we " feel the fall" and know that winter is not far behind. Now is the perfect time to give some thought to the endless creative possibilities that lie within your own home, that's what I do. So if my sewing, painting, and baking don't grab your attention, what about:
*Start reading that book you bought last year, remember the one??
*Remember the one you wanted to write??
*Write a letter or send a card to close friends and relatives… Make a phone call
*Know that "little get together" with friends you have been planning for a while?? Now may be the time
*Learn a new hobby or skill, learn to crochet, knit or quilt, fall provides a beautiful array of rich tones and textures for yarns and fabrics
*If "DIY" (do it yourself) projects are your thing, go for it!
*Spend quality "snuggle up" time with your family
**what other creative ideas do you have and would like to share?? Let me know… Send me a message in the comment section located at the top of the article
Witty, Charming, Intellectual, Energetic, just a few words one could use to describe the many facets of CJay Smith. As Speaker Extraordinaire, CJay uses visualization and humor to deliver refreshing real life every day situational conversations designed to inspire, uplift, and educate. Conversations designed for young adults through the senior years.