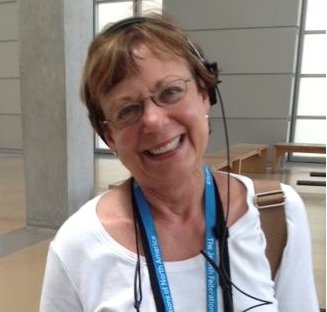 When I assumed the primary caregiving responsibilities for my parents at the time my mom was 90 and my dad was 95, I was completely overwhelmed. I had to learn quickly on the job about the ( medical, financial, legal, and emotional needs for each of them individually and for them as a couple. From the time they began to have difficulties with the aging process while still residing in Chicago to the time I moved them to Denver so that I could better supervise them, Mom and Dad's collective living situations changed eight times. From the start I learned that I needed to get organized. Being more right brained than left brained, I found this a challenge, but I disciplined myself to conquer my inadequacies. When my parents were living together, I had one spiral notebook and one folder (I found very pretty matching ones at Walgreen's). I would keep the records in the pockets of the folder as the paperwork turned up, and then I would write down any other important information in the spiral notebook. I still had to hunt for the notations I would need at a particular time because the pages were not categorized. When I moved them to Denver and they were placed in different living facilities, I bought more folders and labeled them for different subjects. They included folders for basic information like Social Security Numbers, ID Numbers, and doctors' phone numbers, information for Medicare, insurance, medical for Mom, medical for Dad, contracts and releases, and daily living paperwork for each of them. As they continued to have difficulties, the folders increased and ultimately, there were six file boxes full of material including photo albums, keepsakes, and retired records. This method of organization is now a part of my daily life. I always keep my own "to do" list that I revise on a weekly or bi-weekly basis. I keep folders for my own current needs and I have started to record the personal information that my children can find should anything happen to my husband or myself. Being organized helped me navigate this difficult period.
Mimi Pockross Biography
Mimi Pockross has been a freelance writer for more than thirty-five years. She is a graduate of the University of Illinois and Northwestern University. She has published many articles on the arts, education and family and is the author of two books. Her latest book is The Takeover: An Unexpected Caregiver's Story in which she writes about becoming the primary caregiver for her elderly parents. The mother of two sons and the grandmother of two boys, Mimi lives in Denver and Vail, Colorado with her husband of forty-nine years. She is also the author of Shopping for a Living: A Memoir on Merging Marriage, Motherhood and Merchandising.
The content of this article and the opinions expressed are solely those of Mimi Pockross and do not necessarily reflect those of AARP or any of its affiliates.