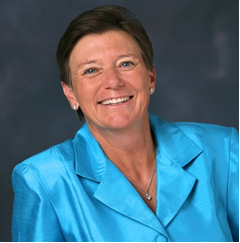 Blog by Jane Barton

Greetings one and all...

Welcome back to The Caregiver's Cairn - a sustaining and empowering guide for caregivers and care receivers. I hope you and yours have enjoyed a lovely month since my last posting. I invite you to pour a cup of coffee or hot tea, curl up in a cozy chair, and take a deep breath. It's time for a break and a moment of reflection.

Today, I want to explore a rather daunting topic - grief. As human beings, we experience a variety of losses over the course of a lifetime. When we lose something or someone, we grieve. However, we are not grief savvy. We don't understand the twists and turns of grief. Our ignorance about the journey does not serve us well. Ill-informed, we have unrealistic expectations. We fail to access needed resources. We fear the unknown. And, we resist re-engaging with life in order to avoid future losses. Although I am well versed in the academic discourse regarding grief, it is my personal experience of loss that wisened me to the ways of grief. Perhaps by sharing a bit of my story, you will become a bit wiser as well.

My first significant loss was the death of my mother. As a young woman in my early twenties, I was ill-prepared and ill-equipped to grieve the loss of my mother. The intensity of my pain was frightening. I feared losing control and being consumed by my anguish. Consequently, I chose to ignore the pain - pushing my grief into the deep recesses of my heart. Then, I opted to fill the void in my life with a career, material goods, and frivolous activities. My outward appearance suggested success, satisfaction, and stability. But as we all know, appearances can be deceiving! I did not feel successful, satisfied, or stable. In fact, I felt nothing at all. I was numb. I had flatlined.

Subconsciously, I decided to play it safe. I structured my life such that I would never hurt that much ever again. Consequently, I kept everyone at arm's length. No one could touch my heart. It was too risky! I might lose someone else just like I lost my mother. Granted, it was a very safe way to live. Nothing and no one could disrupt my world. But by minimizing the possibility of emotional pain, I also lost the opportunity to experience love and joy. Reducing the risk of loss comes at a very high price.

It wasn't until I experienced another significant loss (divorce) that I chose to confront my grief. It may sound odd, but I am thankful for the pain of my divorce. Although not pleasant, the pain reassured me that I was alive. I finally felt something! In that moment, I decided to live life "all in." Fully invested. Reawakened to life. Aware of the risks and rewards. Since then, I have come to know grief from the inside out. We need not fear grief; we need to understand grief in order to embrace life fully.

Grief is how we feel about loss. Mourning is what we do with loss.
Time heals nothing. Rather, time and the hard work of grief and mourning reduce the intensity of our pain.
Grief is not a linear journey from denial to acceptance. It is an iterative process.
We never "get over" grief. Instead, we learn to live with it.
It is futile to run away from grief. The pain remains until confronted and processed. Touch it. Feel it. Move through it in order to live beyond it.
Closure is an unrealistic expectation. However, reconciliation with the reality of loss is possible.
Grief is personal, but it's not private.
Grief is not about letting go. Grief is about reconnecting in different ways.
We need not grieve in isolation. Seek courageous companions to share the journey.
Becoming grief savvy is a life-long process. Take one step at a time. The path unfolds as we are able and willing to move forward.

Thanks so much for stopping by today. I invite you to share your perspective on the caregiving journey. Make suggestions. Pose questions. Provide resources. Share your story. Coming together and sharing, we will improve the process for one and all. I look forward to continuing the conversation next month. Til then, blessings to you and yours...Jane W. Barton

Do you have a question for Jane? Please email us at coaarp@aarp.org and we will be in touch soon!

Jane W. Barton, MTS, MASM, CSA is a passionate speaker, writer, and listener. Jane is the founder of Cardinal, LLC, a consulting firm that provides educational programs to assist people in confronting the daunting challenges posed by aging, serious illness and disability. Jane is well-versed in the areas of grief and bereavement, caregiving, hospice and palliative care, change and transition, and spirituality and health. She presents innovative, transformational programs to community members, healthcare providers, pastoral caregivers, clergy, funeral service providers, and national audiences to improve the experience of people and families challenged by serious, advanced, or terminal illnesses. Previously, Jane served as Director of Education for a hospice and palliative care educational institution. She has also served as a hospice chaplain and bereavement facilitator in hospice and palliative care. Jane is a certified Spiritual Director as well as a Certified Senior Advisor. In a former life, she worked as a financial services representative and an exploration petroleum geologist and manager.