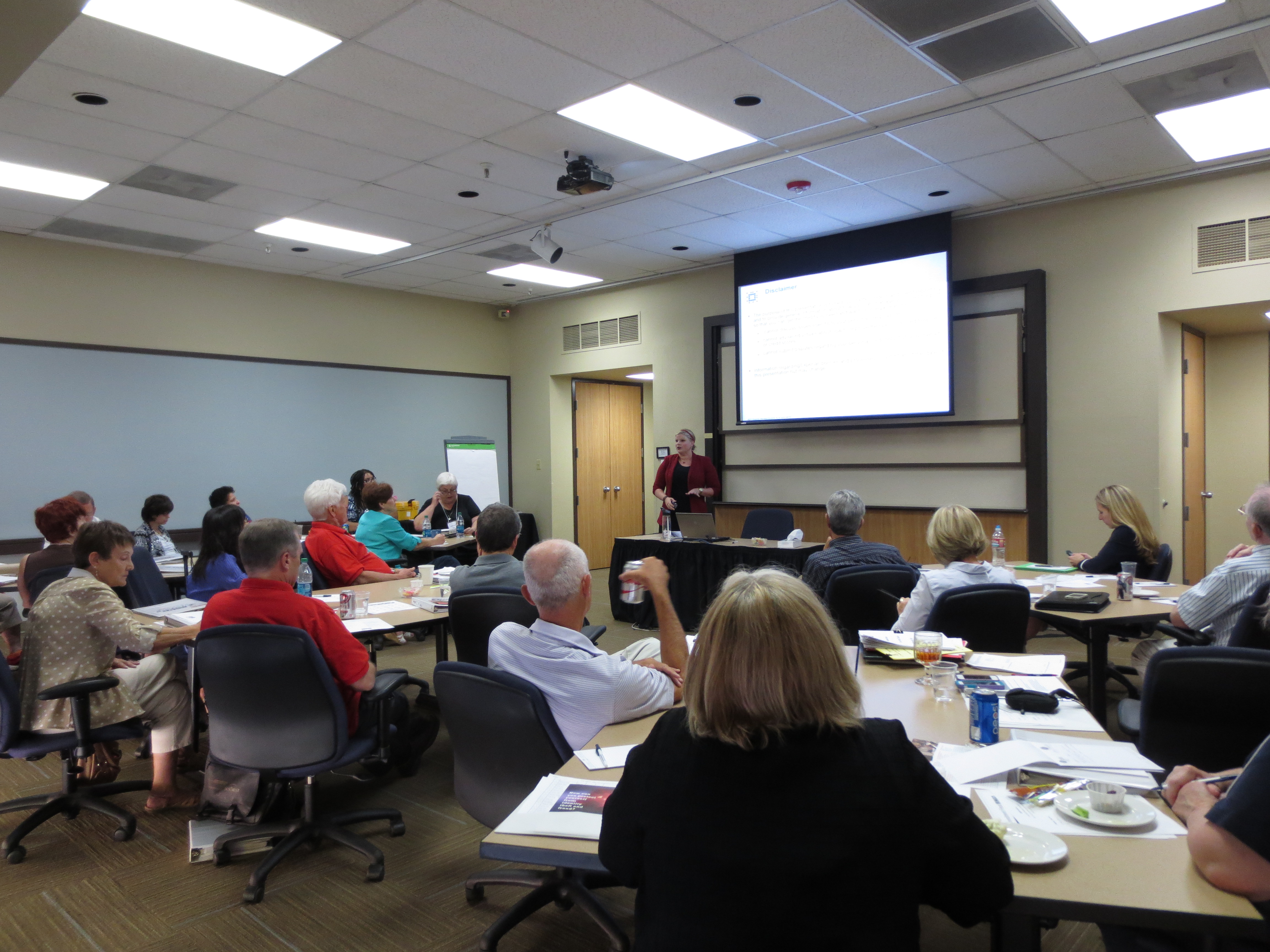 AARP Arizona's Community Educators Program currently offers a series of free presentations on Medicare, Social Security, the Affordable Care Act, Finances 50+, and Fraud Prevention.

Presentations on these issues are offered upon request by trained AARP volunteers for small groups and organizations, at conferences, and also at special events and workshops.

Below is a list of the presentations available through the Arizona AARP Community Educators Program:

MEDICARE: The ABCDs of Medicare
Did you know Medicare comes in either Traditional Medicare or Medicare Advantage? How do Parts A, B, and D work with each of these two options? This presentation addresses these questions and offers information on Medicare's enrollment periods and savings programs.

SOCIAL SECURITY: Social Security – Its Benefits
When should I start my retirement benefits? What other benefits does Social Security offer? How do I start the process? This presentation answers these and other questions.

AFFORDABLE CARE ACT: How It Benefits You
Are you aware of the new consumer protections under this law? Do you know how this law benefits those with health insurance, those without, people on Medicare, and small business owners? This presentation addresses these and other related issues.

FINANCES 50+: Budgeting, Managing Credit and Debt, and Saving and Protecting Are you struggling to make ends meet? Is your credit card debt mounting? Do you need help controlling, improving or protecting your finances? This presentation will give you the tools, support and resources you need.

FRAUD: The Fraud Watch Network
Scams nowadays are too many, and the tactics used by Con Artists too diverse. This presentation reviews the most common scams, explains common tactics used by Con Artists, and, especially, offers a prevention strategy.

To request a presentation for your group, organization or event, please email azaarp@aarp.org or call 866-389-5649.