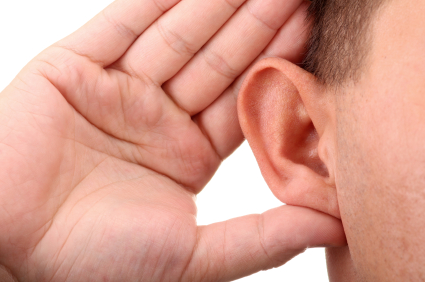 Are you tired of straining to hear conversation? Do family members become frustrated when having to repeat things to you over and over? Worst of all, are you missing what your grandchildren are saying to you?

If this sounds all-too familiar, take a deep breath and keep reading...because you aren't alone. In fact, the numbers are astounding: More than nine million Americans over the age of 65—and more than 10 million Americans between the ages of 45 and 64—experience hearing loss. In fact, hearing loss is one of the most prevalent chronic health conditions in the U.S. today.

The good news: According to experts, more than 95 percent of hearing loss can be treated.

To learn more, join our "Hearing the Sounds of Life TeleTown Hall" phone event this Friday, Nov. 15, from 10-11 a.m., and have your questions answered by Dr. Matt Russo and Dr. Mary Chevalier, from HearUSA in Peabody. Simply call in to the number listed below, and have your question (s) ready for the audiologists. Details are as follows:

AARP Massachusetts — "Hear the Sounds of Life TeleTown Hall"
When: Friday, November 15, 2013
Time: 10:00 - 11:00 EST
Number to Call: 1-877-229-8493; when instructed, enter PIN = 15372


In the meantime, learn more about hearing loss prevention and managing hearing loss by downloading a free copy of AARP's " Hearing Made Clear — A Hearing Loss Resource Guide."