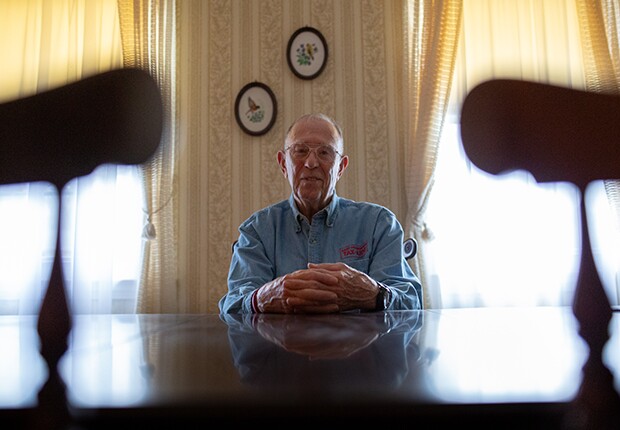 By Natalie Missakian

When David Henderson began volunteering for AARP Foundation Tax-Aide in the 1990s, he filled out returns by hand and relied on carbon paper for duplicate copies.

Now, software and electronic filing have replaced paper returns, but Henderson, 86, of Windsor, is still preparing taxes, and he doesn't plan to give up this activity anytime soon.

"I keep coming back because I really enjoy it," said Henderson, one of 600 Tax-Aide volunteers in Connecticut—and 35,000 across the United States.

Begun in 1968, the program is now the largest of its kind in the nation, providing free tax preparation to 2.5 million Americans a year, including 30,000 in Connecticut, said state coordinator Linda Avery, 54, of Wethersfield.

IRS-certified Tax-Aide volunteers will be on hand from early February through mid-April at 88 senior centers, libraries, community centers and other locations.

Available to anyone, the program focuses on low- to moderate-income residents, especially those 50 and older, Avery said. People should bring a photo ID, their Social Security card, last year's returns and documents for the 2018 tax year.

Appointments advised
"No matter how hard we try, we'll never be able to meet the demand of all the taxpayers. Appointments do fill up," Avery said.

Doris Albrecht, 87, of Wethersfield, has used Tax-Aide every year since 2000. She said it became a godsend after her husband fell ill in 2012 and died five years later.

"I couldn't do it myself, and my children, they wouldn't want to do it, either," she said. "They would be afraid they would miss something. It's safer to go with AARP, and they've never made an error—ever."

Henderson, who coordinates the site in Bloomfield, one of Connecticut's largest, said it's rewarding to help with a task that many find confusing or overwhelming.

He enjoys getting to know the clients and welcomes the mental stimulation that comes from preparing a return. "It really requires total concentration, and I like that," he said.

Avery began volunteering 10 years ago, after retiring from a corporate job. She said the program returned $22 million in refunds to state taxpayers last year.

Those refunds, as well as savings on professional tax preparation fees, can help low-income clients pay for food, heat or prescriptions, she said. "It just helps them bridge that gap."

Tax-Aide dovetails with AARP Connecticut's campaign through the Fraud Watch Network to stop identity theft and impostor scams related to taxes, said AARP spokesman Mike Humes.

Swindlers claim to be the IRS in intimidating calls and emails, but the agency contacts taxpayers by mail only. Other scams offer "refunds" in return for personal information.

The tax filing for 2018 is the first since the federal tax overhaul of 2017, and Avery is expecting more questions from clients.

In addition, Connecticut changed its withholding requirements on pension income, she said, so some people may be owed a refund even if they didn't file last year.

To find a site in your community, visit the AARP Foundation Tax-Aide locator at aarp.org/findtaxhelp later this month or call 888-227-7669.

Natalie Missakian is a writer living in Cheshire, CT.