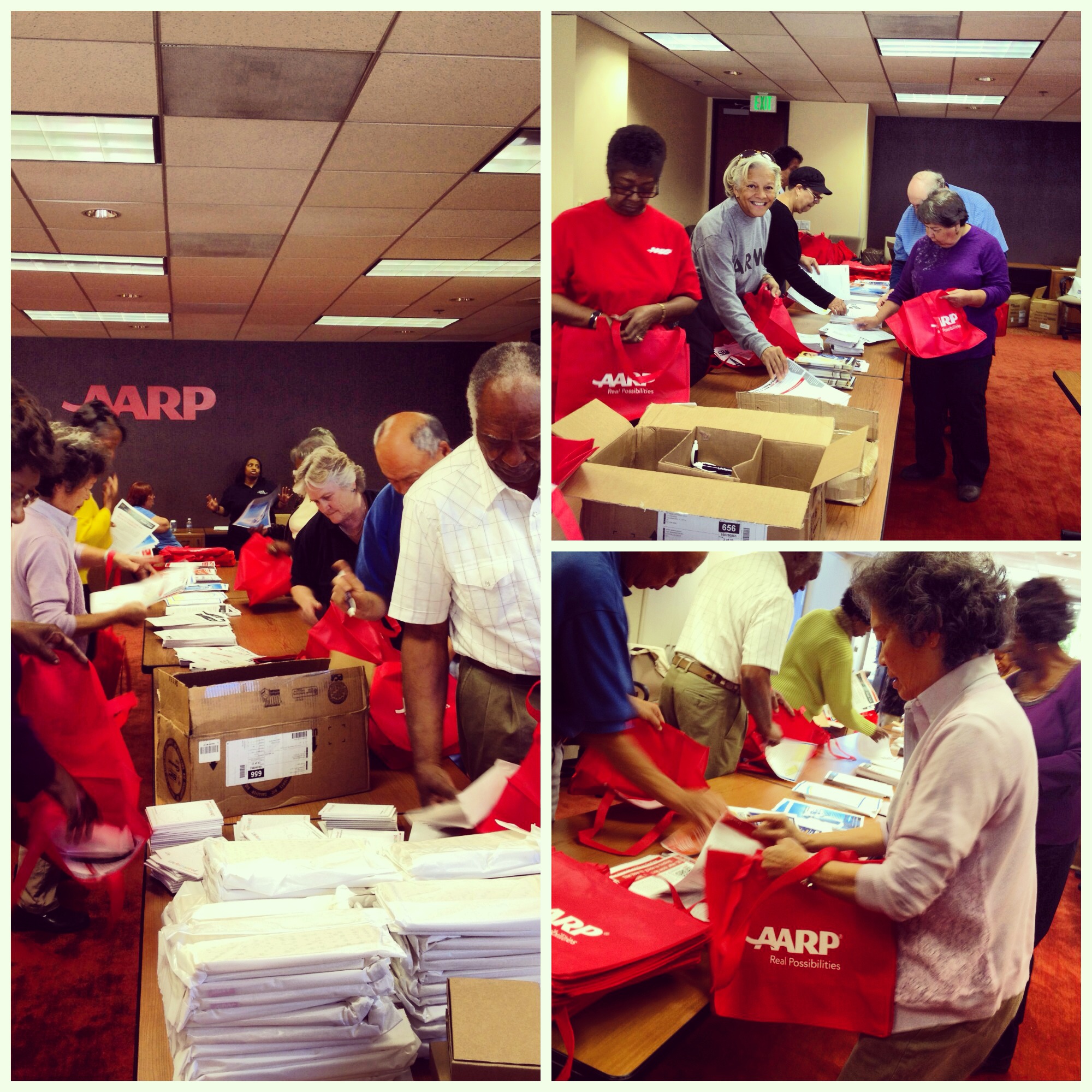 We're just three days away from our inaugural Work@50+ event, taking place at the Long Beach Convention Center this Saturday, November 2nd. We're at capacity and registration is closed - but don't despair if you didn't RSVP in time to join us.

If you're on our waitlist, you'll receive a list of resources and information on future events. We'll also live tweet Work@50+ on Saturday from @AARPCA. You can join the conversation using #workat50plus. Plus, in the coming weeks, we'll share highlights, videos, and resources from the conference right here on our blog. If you're registered to attend, you're in for an amazing day. Registration begins at 8:30 a.m. with complimentary coffee for attendees. Here's our schedule for the day:

9:00 a.m. - Welcome from George Davis, AARP California State President
9:10 a.m. - Keynote speaker Kerry Hannon will join NBC LA's Patrick Healy in an intimate chat about finding the work that keeps you healthy and happy
10:10 a.m. - Attendees will choose one of three one-hour breakout sessions. Entrepreneurship: Your Best Investment is You, The 24/7 Job Search: Tech Tools for Savvy Seekers, and Building Your Brand: Standing Out in a Crowded Marketplace will take place concurrently.
11:20 a.m. - Breakout sessions will repeat and attendees will be able to choose a second session.
12:20 p.m. - Boxed lunch will be provided for all attendees
12:50 p.m. - Our luncheon session, Secrets From the Other Side: What Employers Really Want, will offer valuable insight into the hiring process from corporate recruiters.
1:50 p.m. - 2:00 p.m. - We'll be giving away great prizes to close out the day!


Our staff and volunteers are excited to host this event - you're the reason for the conference and we're looking forward to hearing your thoughts on the day. We'll see you Saturday morning! Today's post is the sixth in our Work@50+ Wednesday series. Follow us on Facebook and Twitter to keep up to date on the latest in the series, as well as our events throughout the state. On Twitter, check out #workat50plus for the latest research and articles on the topic.