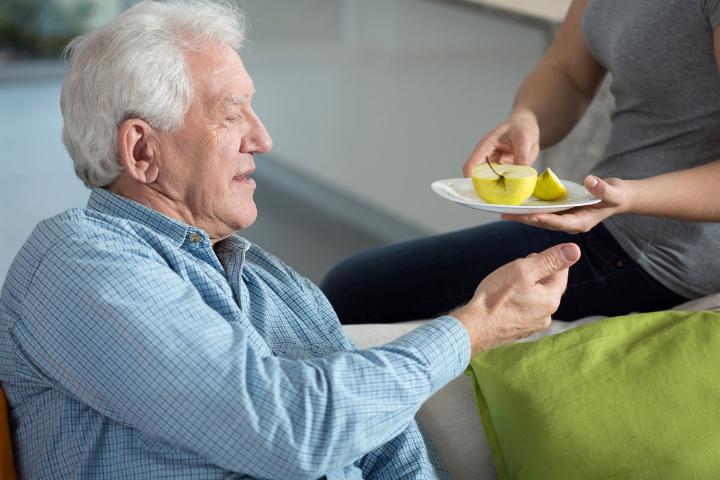 Within a year of becoming her mother's caregiver and advocate, Jean Caron, of Old Saybrook, was diagnosed with a reflux disease caused by stress. The year before, her mother, Elizabeth Horn, had had a major heart attack.

When her mother was released to a nursing home, Caron was given a one-page sheet of vague instructions. "I learned on the fly about how to do things, make things happen and where to turn to for resources," she said. "It was very stressful."

It still is stressful, even though her mother, at 94, is somewhat independent, living in a nearby apartment.

"Every single day I have to do something for my mother, from filling out some convoluted application to advocating on her behalf if there is an issue, to just keeping track of her many doctors' appointments," said Caron, 70.

According to a 2014 AARP Caregiving Survey, more than half of Connecticut residents 40 and older say they have provided care — either currently (17 percent) or in the past (37 percent) — on an unpaid basis for a relative who is ill, frail or disabled.

About 70 percent think it is at least somewhat likely they will be caregivers for a relative or friend in the future. The survey also found that 43 percent of caregivers had other, full-time jobs.

A recent national scorecard, sponsored in part by AARP Foundation, ranked Connecticut relatively high — 12th in the nation — in meeting the long-term care needs of its older residents. The state fell short, however, in two critical areas: the support provided to unpaid family caregivers and, as Caron found out, the ability to smoothly transition people between care settings.

AARP Connecticut conducted its survey this spring and held a series of forums throughout the summer and fall to find out what types of assistance caregivers require. Many cited the need for help in finding and evaluating resources.

Specialized training
When a relative is about to be discharged from a hospital, caregivers need training in any medically oriented task they will be expected to do. They also want to be entered into a patient's record as the point of contact when medical decisions are made, the survey showed.

In recent years, the need for this kind of support has grown.

"We have an aging population and a chronically ill population that requires more care, more often. As technology has developed, caregivers are taking on more actual medical care, in addition to housekeeping and companion work," explained Susan Reinhard, AARP senior vice president, public policy.

"There are special diets, wound care, injections, and dealing with feeding tubes, colostomies and dialysis," Reinhard said.

Elaine Ryan, AARP vice president, state advocacy and strategy, added, "An AARP study found that 69 percent of caregivers did not receive a home visit by a health care professional after their family member's discharge from the hospital.

"They are truly home alone," she added.

AARP Connecticut plans to seek more support for caregivers during next year's state legislative session, advocating for the CARE (Caregiver Advise, Record, Enable) Act. The bill would require hospitals to provide some training to caregivers when a patient is discharged.

If you are interested in becoming an AARP volunteer to help advocate on these issues, contact Elaine Werner of AARP Connecticut at 866-295-7279 toll-free or at ctaarp@aarp.org.

You can also share your caregiving story at aarp.org/iheartcaregivers.

Connecticut caregivers looking for additional support can contact their local Area Agency on Aging. There are five in the state and all can be reached at 800-994-9422. Using that number, caregivers can ask for help from the National Family Caregiver Support Program.

The area agencies can also help caregivers looking for long-term, in-home services and find out if the person they care for qualifies for state assistance.

Beth Levine is a writer living in Stamford, Ct.