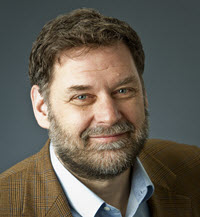 You can't stop getting older, but you can disrupt aging by ignoring outdated expectations and defining yourself.

Bill Thomas, M.D., a geriatrician who champions nurturing environments for long-term care, is on a national tour promoting a new view of aging through a nonfiction theatrical performance called Life's Most Dangerous Game.

Sponsored by AARP, the tour includes stops on May 16 in Cape Cod, Mass.; May 17, Pittsfield, Mass.; May 18, Hartford, Conn.; May 19, Providence, R.I.; and May 20, Portland, Maine.

The show complements AARP CEO Jo Ann Jenkins' book Disrupt Aging, and is carrying the message to communities nationwide.

Each performance is preceded by an afternoon workshop to spark a community dialogue about dementia. The performances and workshops cost $15 each. To buy tickets, go to drbillthomas.org.