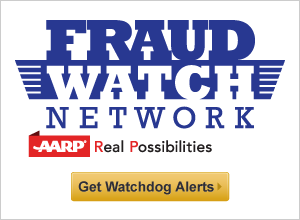 Many Delawareans are at risk of fraud, and AARP wants to keep them safe. The state office is hosting a tele-town hall with state Attorney General Matt Denn (D) on Nov. 3. Residents who accept the call can learn how con artists think and how they select their victims.

In 2014, Delaware ranked fourth in the nation in fraud complaints per capita, according to the Federal Trade Commission. Top complaints in the First State included impostor scams, phony debt collection, fraudulent loans and telephone scams.

AARP members and nonmembers alike can sign up for watchdog alerts about scams active in the state at aarp.org/fraud watchnetwork.