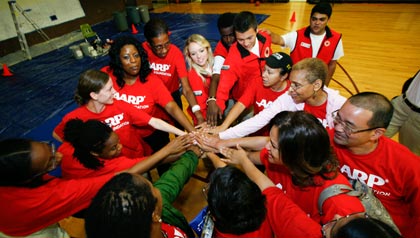 Do you know someone in your community who is a shining example of volunteerism? Show your appreciation by nominating him or her for the 2014 AARP Maryland Andrus Award for Community Service. AARP's most prestigious Maryland volunteer award recognizes individuals who are sharing their experience, talent and skills in ways that significantly enrich the lives of others. Only one Maryland individual or couple is selected each year.

The nomination deadline is Sunday, June 15. So the time to nominate is right now!

For more information, eligibility requirements and nomination forms, visit AARP.org/AndrusAward or call 1-866-542-8163.

Learn about how you can give back to your community by volunteering with AARP in Maryland.