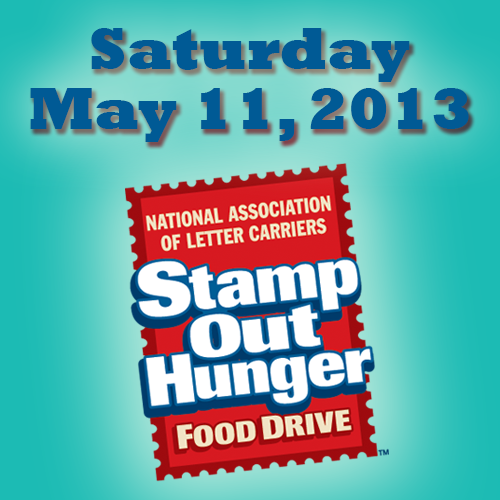 On Saturday, May 11th, be sure to leave a grocery bag of non-perishable food products for your mail carrier for the National Association of Letter Carriers (NALC) and the U.S. Postal Service's 21st annual food drive.

Held on the second Saturday in May each year, Stamp Out Hunger is the largest single day food drive in the United States. Letter carriers across the country pick up bags of donations left for them by households on their usual routes—and deliver them all to local food banks and pantries.

So, this Saturday, wake up a little early to get to the grocery store before your mail carrier comes by, and help older adults in your community. Thanks to my time volunteering at the Greater Boston Food Bank, I know that coffee, peanut butter (or any protein), pasta and sauce are always appreciated.

Nearly 9 million adults age 50 and older are uncertain where their next meal may be coming from, let's all work together to put an end to this problem, one bag at a time.

To find out how you can help Stamp Out Hunger, go to www.facebook.com/stampouthunger or on Twitter @stampouthunger.