AARP Iowa is pleased to announce special member discounts and events this holiday season with theaters in Des Moines and Cedar Rapids. Ticket savings are available to AARP members for a variety of Des Moines Performing Arts shows at the Civic Center and Temple Theater, including Dixie's Tupperware Party through Dec. 29th, and a stage production of the holiday classic, Miracle on 34th St. at Theatre Cedar Rapids on Dec. 20.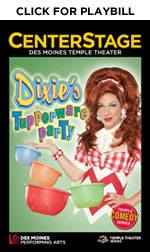 Members receive up to a 15 percent discount on tickets purchased online for the Temple Theater Series of Dixie's Tupperware Party. To take advantage of this special offer, visit www.DesMoinesPerformingArts.org/events/groups-sales/e-tickets.php Enter the code: MEMBER, then select Dixie's Tupperware Party from the show listings, and a new browser window with performances will open. Find your preferred performance, and then click on Find Tickets. Enter the Special Offer Code: DMPA, and log in or create a new account to complete your order. You can call the Civic Center Box Office at (515) 246-2340 if you need assistance when placing your order.

Throughout 2014, AARP members also receive up to a 10 percent on tickets to the Best of Broadway series featuring Rain, a Tribute to the Beatles in February, Gershwin's Porty and Bess and Once in April, and We Will Rock You in June and Phantom of the Opera in September. The same on-line ordering process applies to ordering tickets for all of these performances.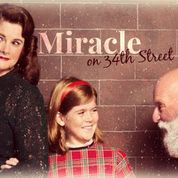 Cedar Rapids-Iowa City corridor area members are invited to enjoy a 20 percent discount off all tickets to the classic holiday favorite, "Miracle on 34th St." on Friday, Dec. 20. All members are also invited to a pre-show reception with hors d'oeuvres and a post-show actor meet and greet. The holiday reception starts at 6 p.m., followed by the performance at 7:30 p.m. Call Theatre Cedar Rapids box office at 319-366-8591 and ask for the AARP member ticket discount for the Dec. 20 special event.

- The White Christmas and A Christmas Carol offers (as pictured an email to Iowa members) ended Dec. 15th, unfortunately. We apologize for any confusion.