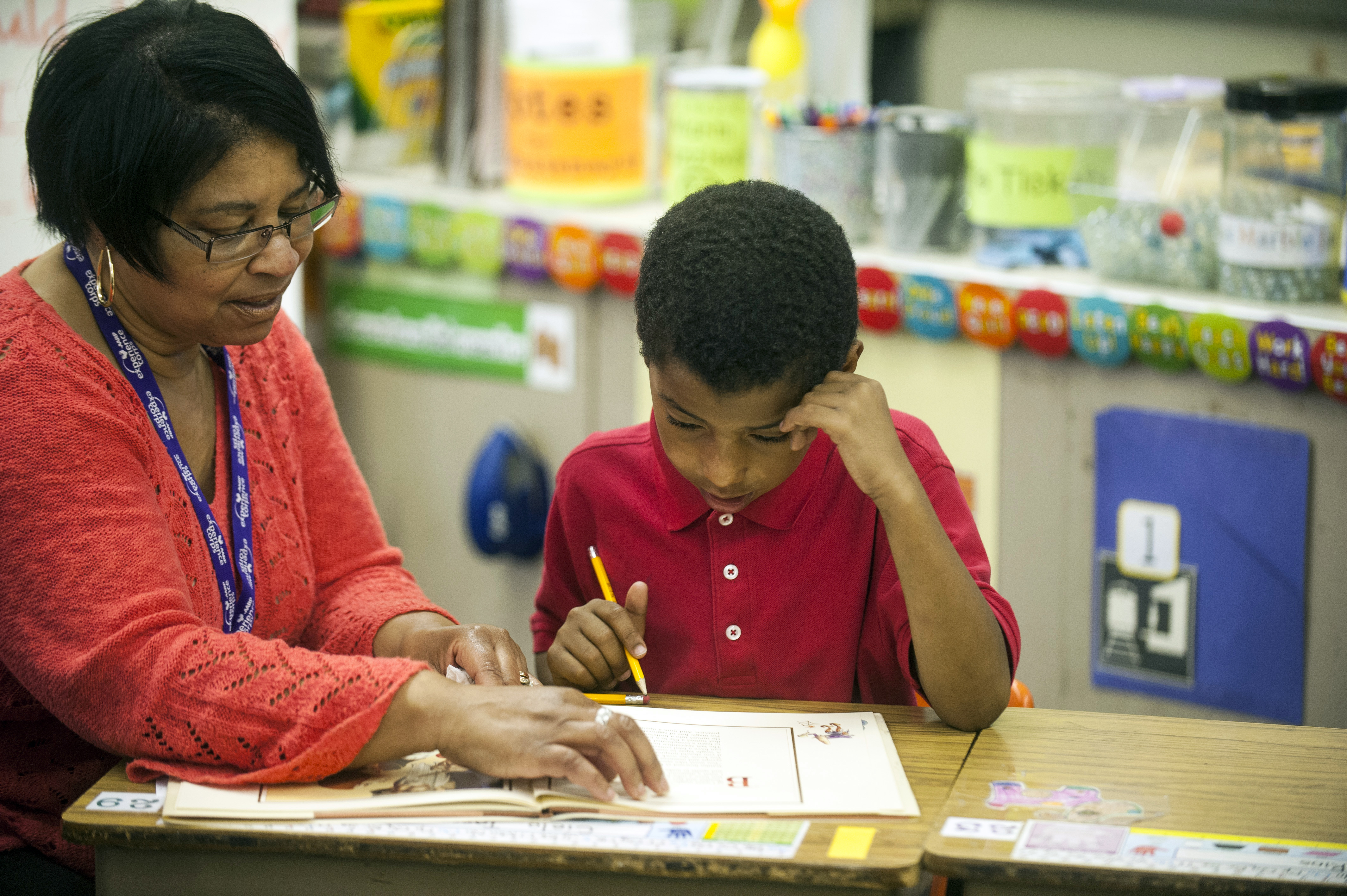 Did you know that only 31% of 4th graders in this country are able to read at a proficient level?

Research shows that those who don't read proficiently by the end of third grade are four times more likely to leave school without a diploma than proficient readers. But you can change this statistic.

AARP Experience Corps – Greater New Haven is looking for adults age 50 and over to tutor literacy with young students in Hamden or East Haven elementary schools for 3 mornings a week and at New Haven Reads after-school tutoring program for 3 afternoons a week.

Experience Corps is an evidence-based, award winning AARP Foundation literacy program that helps struggling students become great readers. Our work improves the literacy rates of children, enriches the lives of our volunteers and strengthens schools in the communities we serve.

No teaching or prior tutoring experience is necessary. We provide extensive training before you start - so you are prepared before you enter the classroom - as well as workshops throughout the year. Volunteers also participate in fun community events to promote reading as an enjoyable, life-long activity.

Working collaboratively with teachers and other volunteers, YOU can change the course of a child's life by sharing your wisdom and experience.

You must have a high school diploma or GED, as well as be able to pass a background check and literacy screening. A small stipend and tuition help for your child or grandchild are available.

Do something great for yourself and your community. Become an AARP Experience Corps volunteer and help struggling school children turn their dreams into reality.

For more information about Experience Corps and volunteer opportunities in greater New Haven, please contact Sheila Greenstein at 203-752-3059 x2900 or send an email to: volunteer@aoascc.org.

AARP Experience Corps - Greater New Haven is a program of the Agency on Aging of South Central Connecticut and a proud member of the AmeriCorps National Service Network.