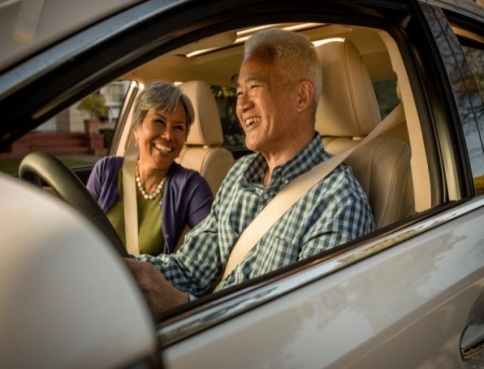 By Julie E. Lee

The Insurance Institute for Highway Safety recently released some encouraging news: today's drivers age 70 and older are less likely to be involved in crashes than previous generations. If they do crash, they are also less likely to be killed or seriously injured. The Institute claims this is a result of safer cars and healthier individuals.

Maintaining a healthy mental and physical state is critical to all aspects of our lives. The same is true for our driving ability. Luckily, there 5 easy habits all drivers can incorporate into their daily routines to help stay sharp behind the wheel. Check out the tips below.





To find more free and fun resources on staying sharp behind the wheel, check out AARP Driver Safety's Driving Resource Center. You may also consider taking the AARP Smart Driver Course—AARP Driver Safety's flagship offering and the nation's first and largest refresher course designed specifically for older drivers. The AARP Smart Driver Course is available in a classroom and online, in both English and Spanish. In some states, you may even be eligible for a multi-year insurance discount upon completion of the course.*



For more information, visit www.aarp.org/safedriving or call 1-888-AARP-NOW (1-888-227-7669).



*The insurance premium discount is not available in all states for the online or the classroom versions of the course. Please consult your insurance agent for further details.



# # #

Julie E. Lee is Vice President and National Director of AARP Driver Safety in the Education and Outreach group at AARP. She directs the largest driver improvement course in America designed for drivers age 50 and older. She can be reached at jelee@aarp.org .