AARP Florida
AARP Florida is making a difference where you live.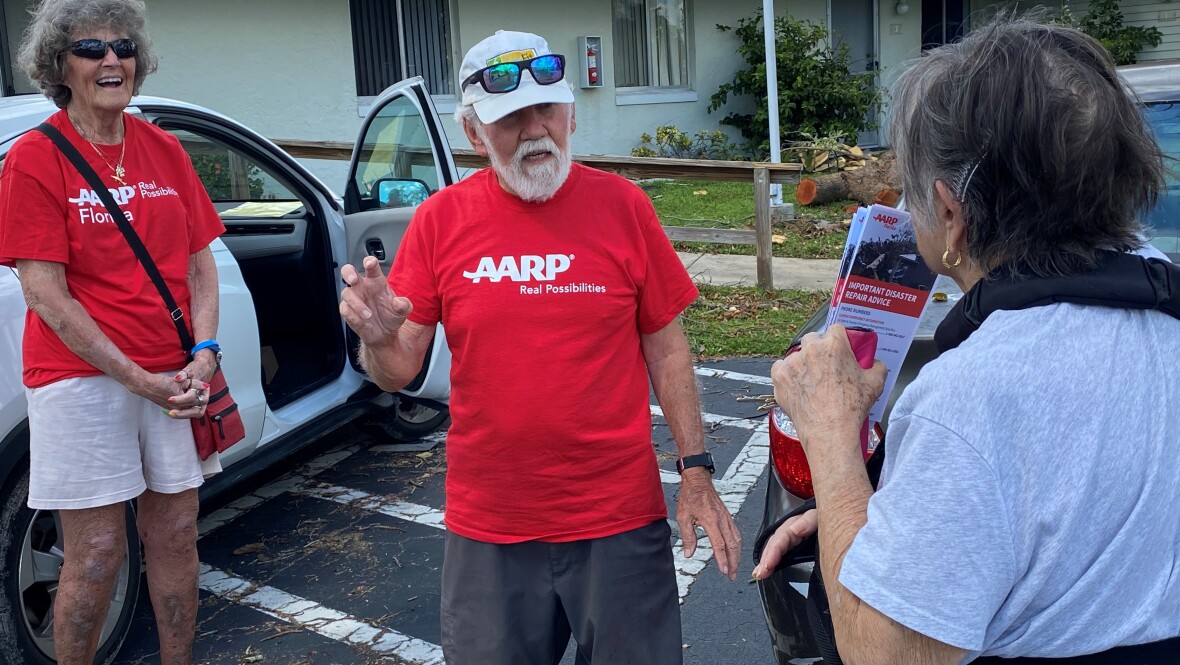 MAY 11, 2023
Find the tips and resources you need to get prepared this year, and don't miss this recap of dedicated AARP volunteers who helped their neighbors and communities with post-storm recovery from Hurricane Ian.
MAY 5, 2023
AARP celebrates legislative wins for Floridians 50+.
MAY 3, 2023
AARP Florida has joined forces with 211 and United Way Worldwide to connect residents with trained, compassionate people in their communities who can provide caregiving help any day, any time.
MAY 1, 2023
AARP has a long history of supporting veterans and military families. This includes about six million military service members who are AARP members today. At AARP Florida, we're providing Florida-specific resources for veterans across our state.