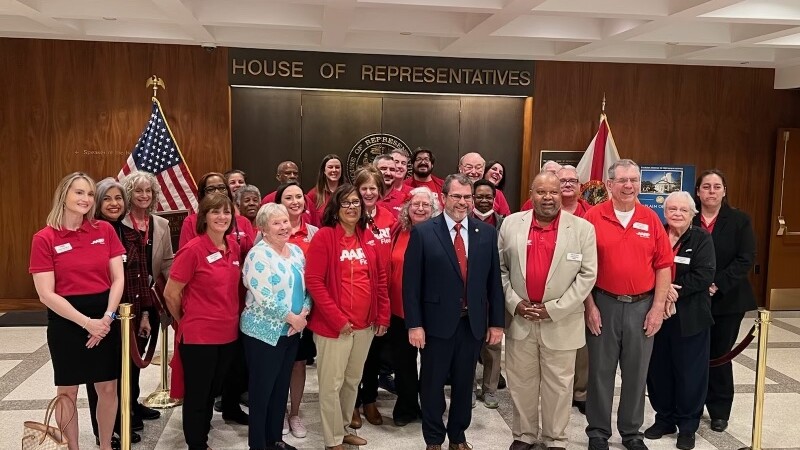 Sue Lehrer of Sarasota got an inside, closeup look at the Florida Legislature earlier this month during a two-day training session in Tallahassee for AARP volunteer advocates like her.

It was, she said, an eye-opening experience to hear directly from lawmakers and their staff about the 2023 legislative session that begins March 7 and runs through May 5.

Now she's ready to spend several days at the state capital applying what she learned to help AARP advance its ambitious 2023 legislative agenda. "The more the legislators see the level of interest and engagement and involvement of people from AARP the more they'll take the issues seriously," says Lehrer.

It was the first time in four years that AARP Florida gathered volunteers in Tallahassee to go over the subtle art of legislative nonpartisan persuasion. Since 2020, COVID concerns had limited such face-to-face encounters. The intensive training volunteers like Lehrer received underscores the concerted push AARP is making this year.

"During the session we're going to have a steady stream of volunteers walking the halls," said AARP Florida State Director Jeff Johnson.

Although AARP has long relied on volunteers in Tallahassee, this will be the most focused and sustained effort in recent memory, says Zayne Smith, director of advocacy for AARP Florida. And a key to success will be people like Lehrer.

While Smith meets frequently with legislators and their aides, there is nothing like having AARP members there to advance the cause. Lawmakers, she said, "want to put a face to the issues I keep knocking on the door and talking to them about."

Some of the 20 volunteers at the session Feb. 7-8 were new to the process while others were seasoned veterans. They met with AARP staff to get a detailed look at AARP's legislative agenda, walked the halls of the Florida capitol, and met with legislative leaders, including Senate President Kathleen Passidomo, a strong advocate on issues important to Floridians 50 and older.

Because their visit coincided with a short special session of the Legislature, the volunteers also were able to watch lawmakers debate bills on the floor of the Senate. "Our volunteers saw what it was like to pivot and be very fluid and maneuver through surprises," Smith said. They even got to sit in the same chairs as senators when they met with President Passidomo. "And that was very exciting."

AARP Florida President Ken Thomas, a longtime volunteer, has been to the Capitol many times to lobby lawmakers but the training session gave him and other advocates a chance to really "drill deep" and understand the many issues AARP is working on.

"You could see that folks were excited to meet with the legislators and that the legislators are interested in talking to real people about real issues," he said. The volunteers "weren't bashful with their questions. There were no softballs."

While some groups with interest in legislation frequently swarm the capitol with hundreds of people in one day, AARP takes a different approach. "We're going to have people there every day," said Johnson.

AARP is focused on issues that directly affect the quality of life for older Floridians, from affordable housing and the rising cost of utilities to long-term care and adult guardianship.

Lehrer, who worked for years in Texas to improve nursing home conditions, is passionate about home- and community-based long-term care. She's also a guardian for her sister in Indiana and wants to work on improving Florida's guardianship system.

The myriad issues AARP deals with allows volunteers plenty of opportunities to work on legislation they really believe in, Lehrer says. And you don't have to go to Tallahassee to do it. "Some people don't want to schlep to Tallahassee," she says. But people can have a big impact without leaving home: attend community events, support other aging organizations, make phone calls, write emails, visit legislative staffers in their district offices.

She spent seven years as an AARP advocate in Texas, and even testified before Congress in the mid-1980s. She knows from experience that "legislators listen number one to their constituents." If you are upset about something, she says, "Don't get mad, get in there!"

If you'd like to become an AARP volunteer advocate, visit aarp.org/flvolunteer.