Caregivers throughout the Bay Area last month assembled for the inaugural Florida Caregiver Conference, a two-day event that focused on emerging caregiving products and services, planning education for caregivers and coaching caregivers how to care themselves.

Sponsored by AARP Florida and the Tampa Bay Caregiver Accelerator (TBCA), the conference (May 17-18) also served as a capstone event for the students of the TBCA, a pilot program that bridges the gap between caregivers and the local start-ups that are creating services and products to help the more than 40 million Americans who are caring for a parent, spouse or loved one. The accelerator is a 9-week course, administered in collaboration with AARP Florida and other local community partners, designed to support and grow caregiving start-ups throughout Tampa Bay.

"Overall, 19 companies participated in the program's pre-incubation process where coaches and a caregiver support network helped the participants," said Michelle Cyr, AARP Florida field coordinator for Tampa Bay. "It really helped them to think of the many different ways they could look at and present their business."

The course also gave innovators the chance to work with their product and to exchange ideas in an open forum. At the program's conclusion, a select few presented their business model to community stakeholders and potential consumers at The Kaufmann Foundation's 1 Million Cups in Tampa and St. Petersburg in hopes of qualifying for the Pitch Competition on May 17.



The six finalists were Heidi Culbertson, Marvee; Arlene Gross, Access Design; Bethanie Nonami, Memento; Vick Westra, Artistas; Wen Wilson, EnNeed and Robert Karnick, Design 2030.

Marvee, a voice activated concierge service inspired by its creator's mother, won top prize from the judge's panel. Aristas, an educational integration program for adults with autism took home the People's Choice award.

While the competition educated the innovators on business principles and the daily needs of caregivers, it also provided a launch-pad to heighten audience awareness of caregiving issues and deepened partnerships for future collaboration.

"The pitch competition and conference highlighted the robust regional collaboration among community partners," said Bob Stephen, AARP vice president of Caregiving and Health. "It also clearly laid out a model that other communities around the country will want to replicate to support family caregivers and was a great way to segue into the caregiving conference itself."

Conference sessions featured topics on the legal and financial aspects of caregiving and tips to help manage the emotional and mental strain experienced by caregivers.

Keynote Speaker, retired Army Maj. Gen. Anthony Taguba acknowledged the many challenges caregivers face from 24/7 responsibilities. Taguba also shared his own experiences on how he helped his father, who suffered from dementia, with love and patience. As he talked through his personal journey during his dad's physical and mental decline, Taguba noted that caregiving is a national public health issue that will eventually affect every American.

"Caregiving doesn't know age, color, race or a general's stars," said Taguba.

In the hallways, all TBCA graduates exhibited their technological innovations and welcomed feedback from attendees. The thoughtful creations offered caregivers peace of mind designed to help them with daily tasks or to make it easier for the person receiving care to function more independently.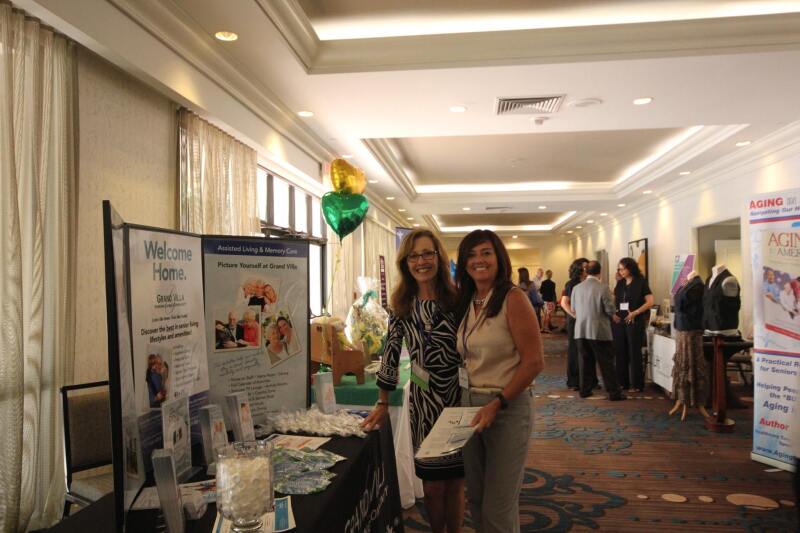 "I was thrilled to learn of the innovations that are being nurtured through the accelerator program," said panel judge Mary Maloney and HHA exChange senior vice president, a local homecare software solutions company.

Approximately 130 guests attended the inaugural conference with plans to hold recurring caregiving conferences annually. Additionally, AARP Florida and TBCA will continue working together to help caregivers in the Bay Area through ongoing education, outreach events and programs.

You can learn more about the Tampa Bay Caregiver Accelerator, http://www.caregiveraccelerator.com/about-us/

To learn more about AARP and how we're keeping the caregiving conversation going in the Tampa Bay area visit http://local.aarp.org/tampa-fl/



AARP Florida employees staff a booth at the Florida Caregiver Conference





###