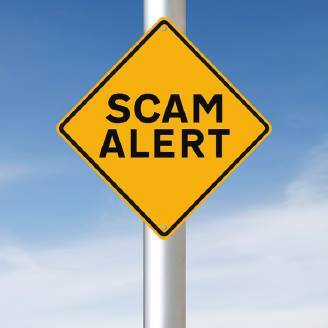 ST. PETERSBURG, Fla. -- AARP Florida Acting State Director Dionne Polite urged those wishing to donate to help the victims of the deadly June 12 terror attack on a gay nightclub in Orlando to avoid unprincipled scams circulating in the aftermath of the nation's deadliest mass shooting attack.

Instead, those wishing to help should consider donating a state-managed disaster fund, which was activated Monday by Florida Gov. Rick Scott, Polite said. (Read state press release here.)

"Our thoughts and prayers go out to the victims of the Pulse nightclub shootings and to their friends and families," Polite said. "In times like these, we all want to be of help. It only worsens our pain to see that scam artists are preying on Americans' concern for victims through scams and attempted cons."

Polite noted that Floridians and others wishing to help can donate with confidence to the Florida Disaster Fund, a publicly managed disaster-relief fund that state government has used repeatedly to help victims of previous Florida natural disasters. One hundred percent of donations will be used to support organizations that help support survivors and the loved ones of victims, Scott said.

For more information about the fund, go to www.FloridaDisasterFund.org.

Other trusted donation options suggested by AARP volunteers in Orlando include:

The Center of Orlando is working with a coalition of LGBT organizations in Central Florida to provide an emergency hotline and crisis counseling to survivors and friends and families. To learn more, visit thecenterorlando.org.
The Zebra Coalition is an organization supporting LGBT youth. To learn more about their work or donate, please visit http://zebrayouth.org/.
The AARP Fraud Watch Network was launched in 2013 as a free resource for people of all ages. The website provides information about fraud and scams, prevention tips from experts, fun educational quizzes, and video presentations featuring Fraud Watch Network Ambassador Frank Abagnale. Users may sign up for " Watchdog Alert" emails that deliver breaking scam information, or call a free helpline at 877-908-3360 to speak with trained volunteers.