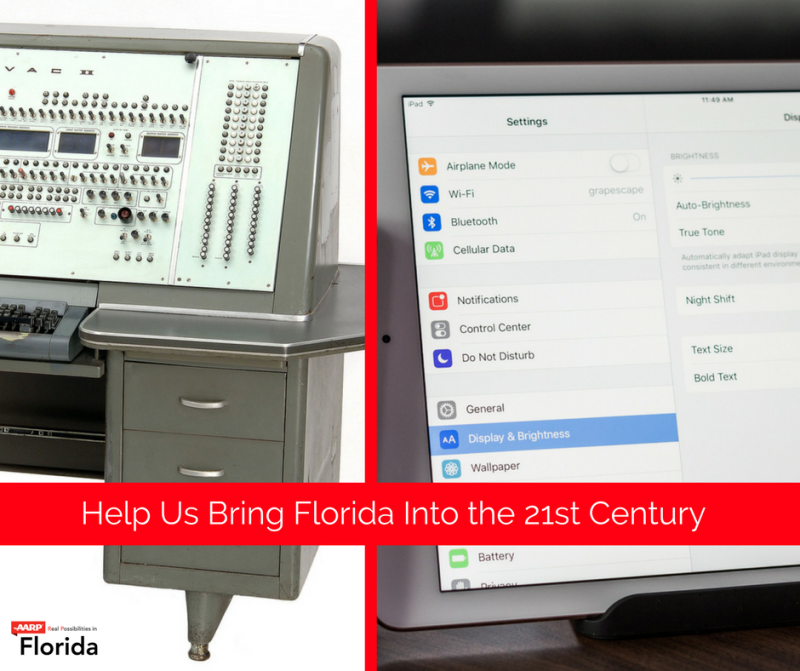 Floridians, we need your help! We need you to help us educate state and federal candidates about the health and long-term care technologies needs that will benefit Floridians of all ages.

Of course you know that Florida has the nation's highest percentage of 65-plus residents, 19.4 percent, which is expected to double in the 21st Century. Yet the state of Florida deals with its family caregivers and their loved ones as if it were still in the 1950s.

Compared to other states, Florida spends a disproportionate share of its long-term care funding on institutional long-term care, such as nursing homes, not investing in new technologies that will allow residents to stay at home longer. In a new 2016-florida-family-caregiver-profile-final 82 percent of Florida registered voters said they wanted to live 2016-florida-caregiving-independent-living-surplus-final and communities when basic tasks of living become more difficult as they grow older.

However, while other industries are undergoing sweeping transformations due to technological advances, Florida's investment lags in modern technology and alternative models for long-term care services.

"It's time for Florida to modernize how the state supports family caregivers and our older neighbors," AARP Florida State Director Jeff Johnson said. "That's not only a better way to support families and Florida residents, but it can make our limited public resources stretch further and give our residents more choices for living independently, in their homes and communities, throughout their lives."

Floridians overwhelmingly prefer to remain in their homes and communities rather than in institutions. In the new AARP survey, about 71 percent of current and past caregivers say it is likely that they will need to provide care again in the future. As such, nearly all – 99 percent – of these caregivers said it was somewhat or very important to be able to provide care so that their loved ones can keep living independently in their own home.

By modernizing technologies, the state can drastically reduce its waitlist of critical care (approximately 60,000 people) while helping family caregivers.

"The fact is, Florida's long-term care budget and laws are behind the times and out of step with what voters want," Johnson said. "It's time for Florida to plan for a new era. New technology and modern solutions can create choices for where and how Floridians live and grow older."

How can you help? If you're attending a candidate rally, town hall forum, or meet-and-greet, ask them where they stand on: tele-health, modernizing state healthcare technologies, reducing the critical care waitlist.