With electricity, cell phone service and even landline communications knocked out or damaged in much of the eastern Florida Panhandle after Hurricane Michael, one major emerging need is for information about who needs help.

While m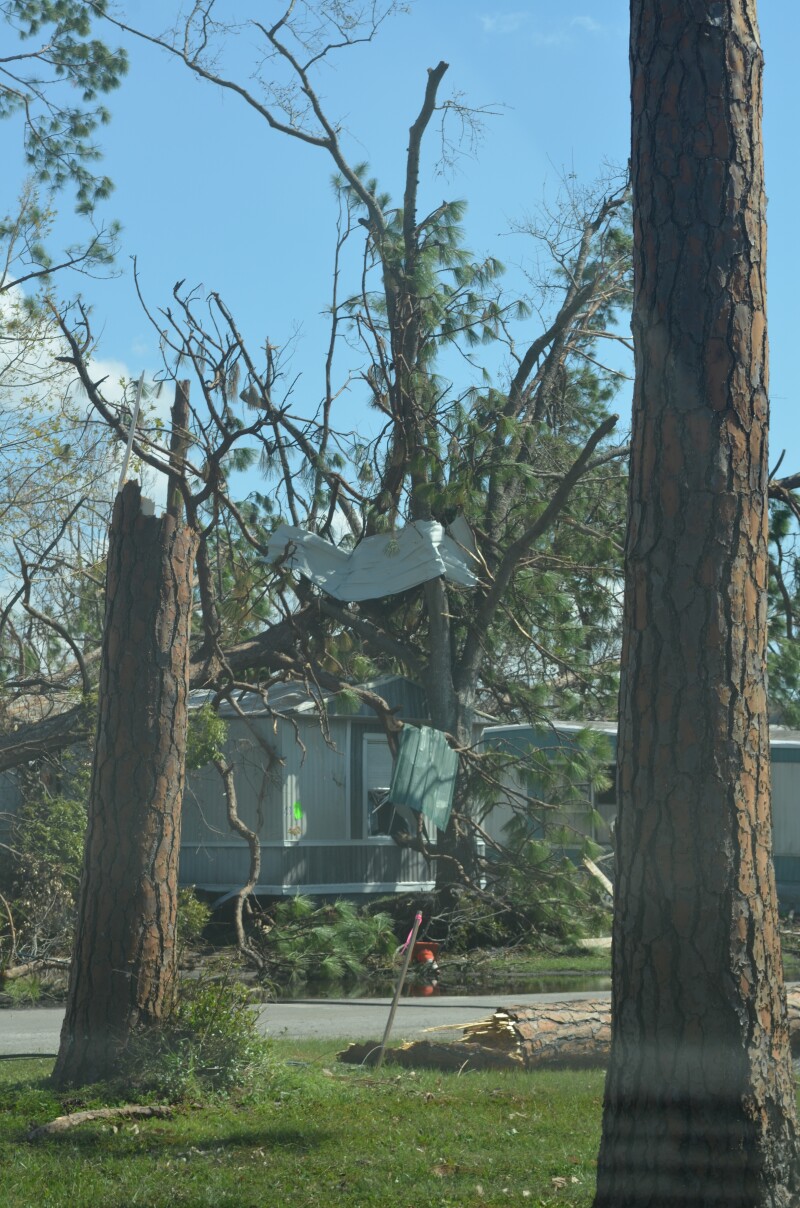 ost people age 50-plus treasure their independence and vigor, natural disasters can hit older people especially hard. AARP is working to connect those you care about to assistance.

At present, it is difficult if not impossible for public officials and aid workers to get in touch with residents age 50-plus of North Florida who may need assistance. The communications gap is at its worst in rural areas and smaller communities in North Florida, some of which are just starting to receive outside assistance.

With no Internet service, those who need assistance the most probably cannot read this message. But if you know someone age 50-plus in the affected area, perhaps you can help.

You may know of people in the storm-affected area who need:

Evacuation. For some residents of the storm-affected area, continuing to live in their homes will not be an option. Homes may have suffered such severe damage as to be uninhabitable. In the hardest-hit areas, even after restoration of electrical power to the area, the home may not be in condition to safely use that power. For people age 50-plus in this situation, evacuation may be the best or only option. State and federal officials are providing emergency housing help in some cases for Bay County residents. Learn more here.
Medical assistance. Many older residents may need electrical power to operate medical equipment such as power wheelchairs, oxygen accumulators or other equipment. Without power, these 50-plus residents may need assistance. If you know of a relative, friend or contact in the storm-affected area who may not be on the radar of state and local aging-service professionals, please let officials know that they may need help.
Sanitary needs. Some older North Floridians may need adult diapers or other supplies that may now be in short supply. Charities, churches and other organizations are collecting donations of such items and may be able to help.
Food, water and ice. With hot, humid weather lingering in North Florida and power restoration days or weeks away, residents across the storm-affected area may need basic supplies. Federal and state authorities have opened Emergency Supply Distribution Centers. For a map of centers, look here.
Emergency roofing repairs. Even a home that is structurally sound may become uninhabitable if roof leaks create mold infestations. Some homes will need tarps or other emergency roofing. The state and federal governments, as well as some social service organizations, are providing emergency roofing repairs. For more information, go here or call 1-888-766-3258. To be eligible for this initiative, you must have signed a Right Of Entry release allowing emergency workers to enter your property. You can find forms and submit them at these locations: Panama City Square, 525 W. 23rd Street, Panama City, Fla; Walmart, 15495 Panama City Beach Parkway, Panama City Beach, Fla.; Lowes, 11751 Panama City Beach Parkway, Panama City Beach, Fla. Centers are open from 8 am to 6 pm Central Daylight Time daily. Additional locations may be added.

.

Prescription drugs. Many people 50-plus rely on prescription drugs to remain active and independent. But they may be running low on their prescriptions and find it difficult to get to a pharmacy – and in some areas, pharmacies may not be open. To assist residents in the Liberty County area, Walgreen's has stationed a pharmacist at the Liberty County Health Department at 10971 NW Spring Street, Bristol, FL 32321 from 9 am to 5 pm starting Oct. 18.
If you know of people who have these needs but who may not be getting assistance, please contact the state of Florida's Elder Helpline at 1-800-963-5337. Call volumes have been high so please be prepared to wait, or leave a message.