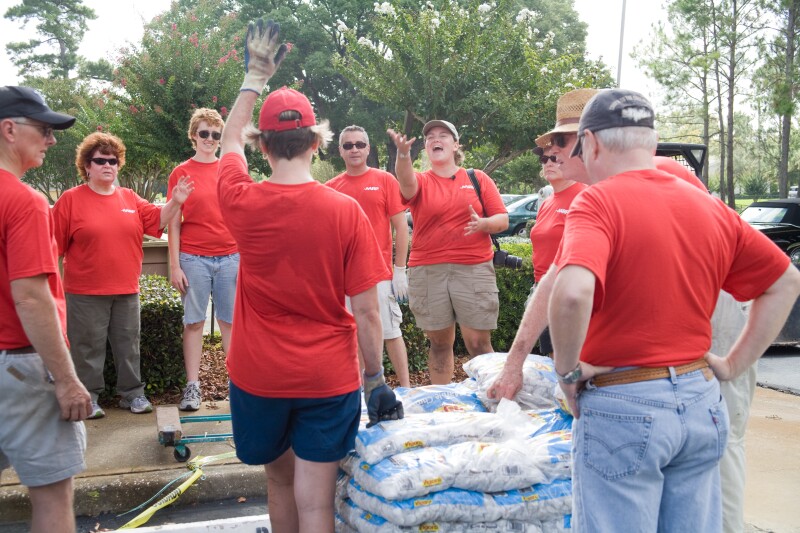 AARP's strength is its members. Our members daily make a big difference in the lives of all generations of Americans, whether it's fighting to protect Social Security and Medicare from harmful cuts, battling unaffordable utility-rate increases for Florida consumers or working up a sweat improving Florida communities.

That's a big reason why AARP Florida is always on the lookout for new volunteers.

Volunteers play a huge role in all of AARP's activities, but there are four ways in particular that you can volunteer to help others through AARP Florida. You can volunteer as:

- An AARP Florida advocate. Whether it's organizing local groups to participate in advocacy events around the state; speaking to other organizations about issues like protecting Social Security and Medicare; or by building relationships with legislators and letting them know where AARP members stand on certain issues.

- An AARP Driver Safety instructor. Americans 50+ learned to drive a long time ago, for the most part. But since then, both traffic laws and automobiles have changed – sometimes, a lot. Volunteer instructors help participants in Driver Safety classes brush up on the latest information about traffic laws, learn key points that help you drive as safely as possible and keep up to speed on automotive technology. Depending on your insurer, you may also earn a discount on your car insurance.

- An AARP Tax Aide volunteer. The Tax Aide program helps 230,000 Floridians comply with their annual tax-filing obligation. The program is free to those of low and middle income and focuses especially on Floridians 60 and older.

- Volunteering to "make it better." Even if you choose not to work in a regularly scheduled volunteer role with AARP, you've got lots of other ways to improve the lives of others through AARP.

One way is through Drive to End Hunger, the AARP Foundation's exciting initiative to reduce hunger among older Americans. Teaming up with four-time Sprint Cup NASCAR champion Jeff Gordon, Drive to End Hunger helped raise 4 million meals for older Americans this year. You can help by going to www.drivetoendhunger.org .

Another way is by becoming an AARP "e-activist." Sign up to receive alerts on critical issues affecting older Americans. Your phone call or e-mail may help influence Congress or the state Legislature to stand up for Americans of all generations on a key vote. Sign up at http://action.aarp.org/site/PageServer?pagename=Advocacy_Home .

You also can take part in an AARP Florida Day of Service project in your community. Started after the terrorist attacks of 2001, the Day of Service is traditionally held in September of every year to allow AARP members, volunteers and staff to work hands-on for one day in communities around the state and nation, improving the lives of others. In addition to the annual Day of Service, AARP Florida also conducts other service events during the year. Watch www.aarp.org/fl for upcoming Day of Service activities.

"Volunteering in any of these ways is really a win-win-win situation," says Jeff Johnson, AARP Florida's Interim State Director. "In each opportunity, you will come away with new information about an issue that affects you and others age 50+. You also get a chance to give back to your community. And studies have shown that people who volunteer to help others experience important health and psychological benefits themselves."

"That's especially true of volunteering as an AARP advocate," Johnson added. "It's a great way to stay informed on the issues that affect us and to really develop expertise that very few people have. It's a wonderful opportunity to meet some very interesting and diverse people from your community and across the state and build some tremendous friendships. Most importantly, you are using your power as an individual to make life better for your fellow Floridians."

Doug Heinlen has been an AARP volunteer since 2002 and is now AARP Florida's state president. Heinlen was first drawn to AARP after witnessing age discrimination in the workplace and finding out that AARP was doing something about it.

"The issues relating to older citizens are important and AARP seems to be able to influence these issue outcomes without getting all tangled up in revenge and "gotcha" politics," Heinlen said. "What AARP does is important and lots of 'good' things are promoted by AARP and AARP volunteers, on a local, state and national level."

To become an AARP volunteer contact the Florida state office by calling 1-866-595-7678 or send an e-mail to flaarp@aarp.org.