The number is in!

During the 2013 AARP National Day of Service yesterday, 20 AARP Missouri staff and volunteers bagged four tons - 8,000 pounds - of Red Delicious apples during the visit to Harvesters Community Food Network. AARP's annual Day of Service is a day to give back to the communities in which we live that honors the victims and survivors of 9/11.

AARP Missouri volunteers and staff in Kansas City have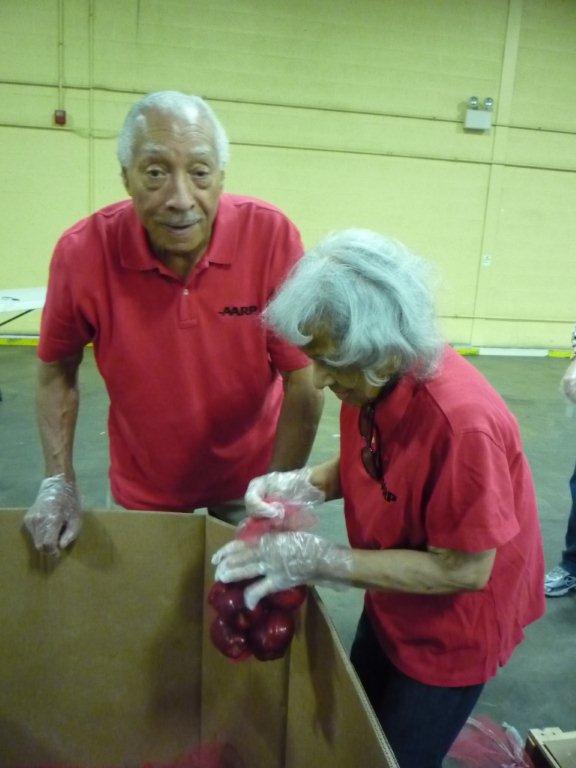 elected to support Harvesters Community Network during the annual Day of Service for the past several years. Harvesters provides food for 66,000 people weekly through a network of 620 nonprofit agencies in 26 counties in Missouri and Kansas.

In addition to bagging apples, volunteers and staff also donated food stuffs and money, as $1.00 feeds five individuals.