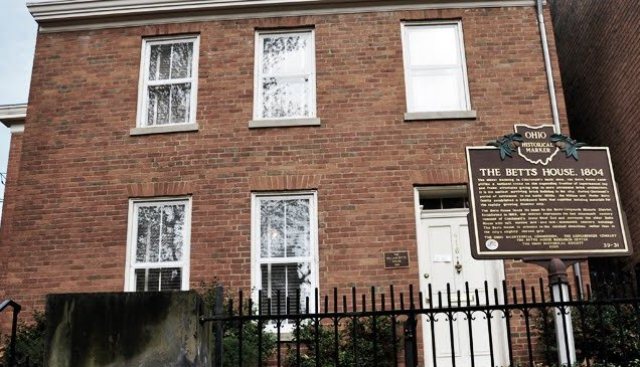 AARP Ohio is honored to offer an exclusive members-only craft beer sampling event at the historical Betts House, where members, at no charge, can visit Bricks, Barrel Vaults, & Beer: The Architectural Legacy of Cincinnati Breweries, the first exhibit to explore the tunnels, breweries, buildings and people that made Cincinnati a leader in the 19 th-century brewing industry.

Members can tour the Betts House – the oldest remaining brick home in Cincinnati – and discover, through photos, charts and detailed narrative, the technology and construction of Cincinnati's breweries and highlights of the social and cultural influences that made Cincinnati a brewing destination.

As part of the exclusive event, AARP members will be offered samples of Rhinegiest Brewery craft beers, along with pretzel knots and beer cheese. Local home brewers will be on hand to demonstrate their techniques and answer questions. You also can learn about other upcoming AARP events in Cincinnati.

This event takes place on Saturday, March 15, and is open to AARP members at no charge, but space is limited and reservations are required by March 14. Members can reserve a spot in the tours at 1-1:45 p.m. or 2-2:45 p.m. by calling toll-free 1-877-926-8300. Or, members can register online to reserve a spot in the 1 p.m. group, or to reserve a spot in the 2 p.m. group.

The Betts House is located at 416 Clark Street, Cincinnati OH 45203. Parking is available on street or in the Town Center Garage (CET) near Central Parkway and Ezzard Charles Drive. Parking fee is $2; sections 13 and 14 are closest to Clark Street.