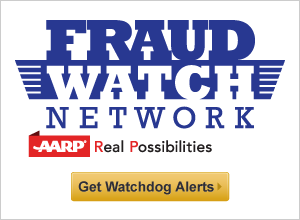 Financial exploitation of older Americans is the "crime of the 21st century," according to the National Council on Aging. Scammers often target older people who typically have been working and saving for decades.

As part of its ongoing efforts to fight fraud, AARP in Maryland is encouraging members to bring a box or bag of documents with sensitive information to this free, community shredding event! Registration is NOT required to attend, and there is NO limit on the amount of sensitive information that members can bring with them.

We look forward to seeing you and helping you "shred!"

AARP Community Shred Event

Saturday, June 27, 2015
10:00 am - 1:00 pm

Ocean Pines Library
11107 Cathell Road
Berlin, MD 21811
Map It

For those who can't attend this shred event, learn more about preventing identity theft and spotting scams, as well as what scams are trending in Maryland, at FraudWatchNetwork.com.