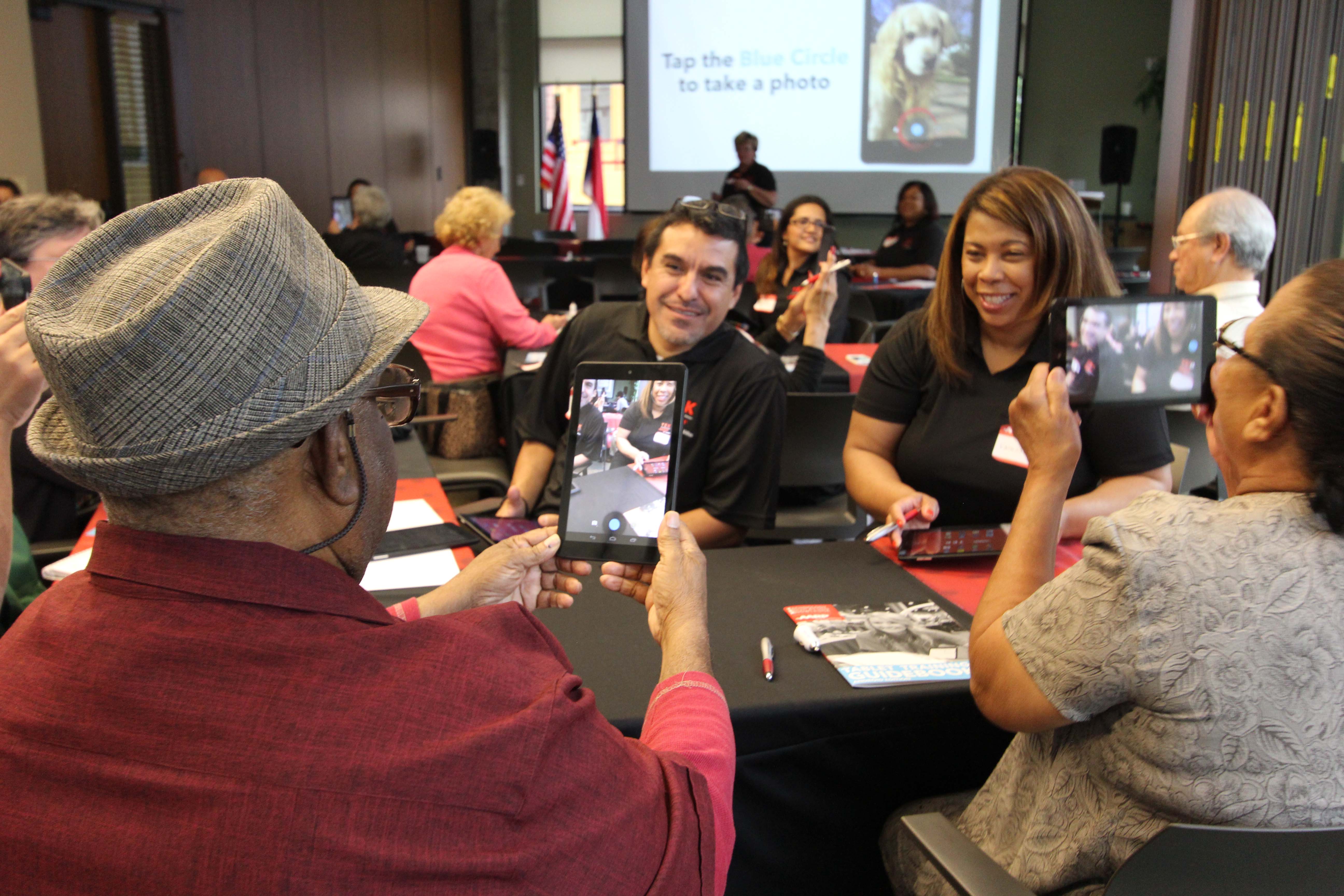 ALL WORKSHOPS ARE NOW FULL.

Join AARP for a free hands-on workshop for those who want to get the most out of their Android Smartphones. All participants will get a hands on experience with their Android Smartphones as well as a free touchscreen stylus pen. All registrants must bring their own Android Smartphone to get the Bring Your Own Device (BYOD) experience. This AARP event is fun and free, but seating is limited

If you are new to mobile technology, but ready to discover how apps can help you to simplify tasks, stay connected while you're on the go, and keep you in touch with people and interests in your life, this beginner course is for you! Join us for this AARP TEK (which stands for Technology Education and Knowledge) workshop that will empower you with smartphone skills from Touchscreen Basics, to Texting, Taking & Sharing Photos, Downloading Apps and more.

Devices will not be provided, so bring your own Android smartphone for a hands-on experience.

There are many free sessions from which to choose. Sign up, today! You can also call 1-866-591-8105.