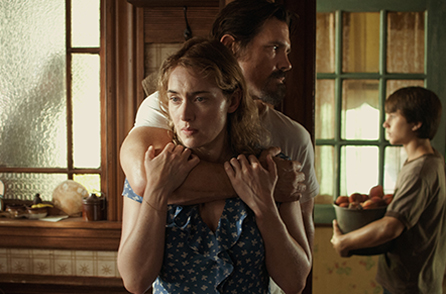 During this cold January when cabin fever peaks, why not join fellow AARP members and your friends at AARP Massachusetts for a free movie in Boston?

In conjunction with AARP Movies for Grownups, we're offering a free, pre-release screening of Labor Day, a new film starring Academy Award winner Kate Winslet and Academy Award nominee Josh Brolin, on Wednesday, January 15 at 7 p.m.





Set across the last weekend before school begins, Labor Day is the story of 13-year-old Henry Wheeler, a boy struggling to be the man of his house and care for his depressed mother Adele, played by Winslet, who has been nominated for a Golden Globe best actress award for her performance. On a back-to-school shopping trip, Henry and his mother come across Frank Chambers, a man in need of help who turns out to be an escaped convict. The events of this long Labor Day weekend will shape them for the rest of their lives.

The screening takes place at AMC Loews Boston Common, 175 Tremont St., Boston, MA 02111.

At the event, stop by the AARP table and learn more about the advocacy and outreach work we're doing on your behalf in the Bay State.

But, act quickly since tickets are limited, are available on a first-come, first-served basis, and must be reserved here.

What: Free member screening of Labor Day

When: Wednesday, January 15, 2014 at 7 p.m.

Where: AMC Loews Boston Common





Where: AMC Loews Boston Common, 175 Tremont St., Boston, MA 02111

The AARP Movies for Grownups program strives to spotlight and celebrate movies with storylines, performances, and filmmaking that have a distinct relevance to the 50+ audience. For more information, visit Movies for Grownups.