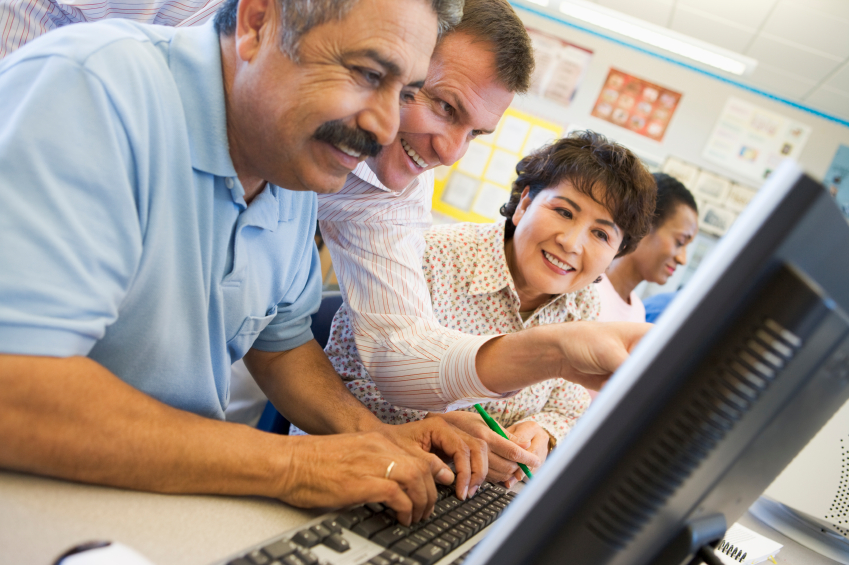 Are you looking for something to do this weekend? You and a guest can get a complimentary pair of tickets to see the humorous and heartwarming new documentary feature, CYBER-SENIORS . In addition, you'll have the opportunity to participate in an audience Q&A session with the movie's director, Saffron Cassaday.

CYBER-SENIORS chronicles the journey of a group of colorful senior citizens and their equally engaging teenage mentors as the seniors discover the world of the Internet through the guidance of their youthful teachers. The film illustrates some of the core components of Mentor Up, a program from AARP Foundation, that encourages younger generations to help older adults stay connected and prepare for the challenges they face in today's changing world.

CYBER-SENIORS with the support of AARP Foundation's program Mentor Up
Friday, May 9th at the 4:50 p.m. or 7:00 p.m. shows
Saturday, May 10th at 4:50 p.m. or 7:00 p.m. shows
Laemmle Music Hall 3
9036 Wilshire Blvd.
Beverly Hills, CA 90211 (map)
To claim your tickets, email kendall@ocule.com with your name and which show time you would like to attend.
Details of the collaboration with Mentor Up will be highlighted at AARP's Life@50+Boston on May 8 th when Saffron Cassaday, screens CYBER- SENIORS. Following the premiere in Boston, the film will roll out as a key part of the program for a multi-city city tour.

Want to be the first to know about upcoming AARP events like this in your community? Sign up for our email list and join us on Facebook and Twitter to stay informed!