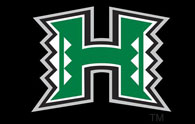 University of Hawaii Warrior football fans are getting ready for another season of exciting gridiron action at Aloha Stadium.

In anticipation of the Warriors' Saturday, August 30 home opener against the 25th ranked University of Washington Huskies, AARP Hawaii and the UH Band are pleased to offer free game tickets to the first 300 AARP members and guests who register before August 22. The game starts at 4:30 p.m.

AARP members who attend the game will get free t-shirts and visors and join the UH Band on the field at half time as part of the University of Hawaii Foundation's Senior Celebration night.

AARP members are asked to register online for the free tickets or call toll-free 1-877-926-8300. Every AARP member who registers is entitled to two tickets.

AARP is a nonprofit, nonpartisan social mission organization for people age 50 and older with nearly 150,000 members in Hawaii. AARP champions access to affordable, quality health care for all generations, provide the tools needed to save for retirement, and serve as a reliable information source on issues critical to older Americans.