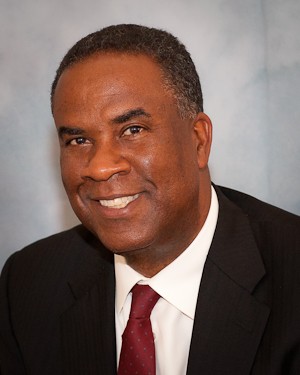 Newly-appointed AARP California State President George Davis of Los Angeles made some time for our inaugural "Three Questions" series, sharing how he got involved with our organization and his vision for the future of our work.

What brought you to AARP?
Jeannine English (former California state president/current AARP national board member and president-elect) got me involved in the Executive Council and the more involved I got, the more excited I got. I'm continually learning about our initiatives and networks; I'm seeing how wide and how deep our connections are to the community. I only knew before on a peripheral level. I knew what AARP was but I wasn't aware of the breadth of the work.

What keeps you here?
I'm personally passionate about the issues facing people in their fifties and sixties. It's a generation that doesn't complain much but has real challenges. You know, my parents' generation, for example, tended to have the same jobs for life with pensions. When you hit your fifties back then, you were cruising towards retirement. Now, folks in that age group are retooling, dealing with layoffs, and deciding whether to start their own businesses. They have kids in college and they're worried about retirement savings. They're adapting to new technology. They have to work longer and stay healthier. It's not what was thought of as "traditional retirement."

What do you want to accomplish as state president?
I have a long list! I'm interested in health, not just in terms of access to doctors but helping people take control through exercise and eating healthy. Obviously, I mentioned a number of issues around financial security. I also want us to take advantage of the uniqueness of our state. California is home to entertainment, technology, and lifestyle businesses. We're diverse. I want us to show up as leaders – we're where it happens. We'll keep working on the important issues like Social Security and Medicare but let's broaden our role creatively to be relevant. How can we achieve our goals in new ways? Let's bring networks of small business owners together; let's have walking contests for health. Finally, I want to strengthen our Executive Council so that not only are we experts in different areas, but the volunteers throughout the state know us and feel we're approachable.

If you'd like help us welcome George, leave a comment here, on Twitter, or on Facebook to congratulate him on his new role!