Social Security has helped nearly 250 million Americans in its 80-year history. But as America evolved over those 80 years, Social Security didn't foll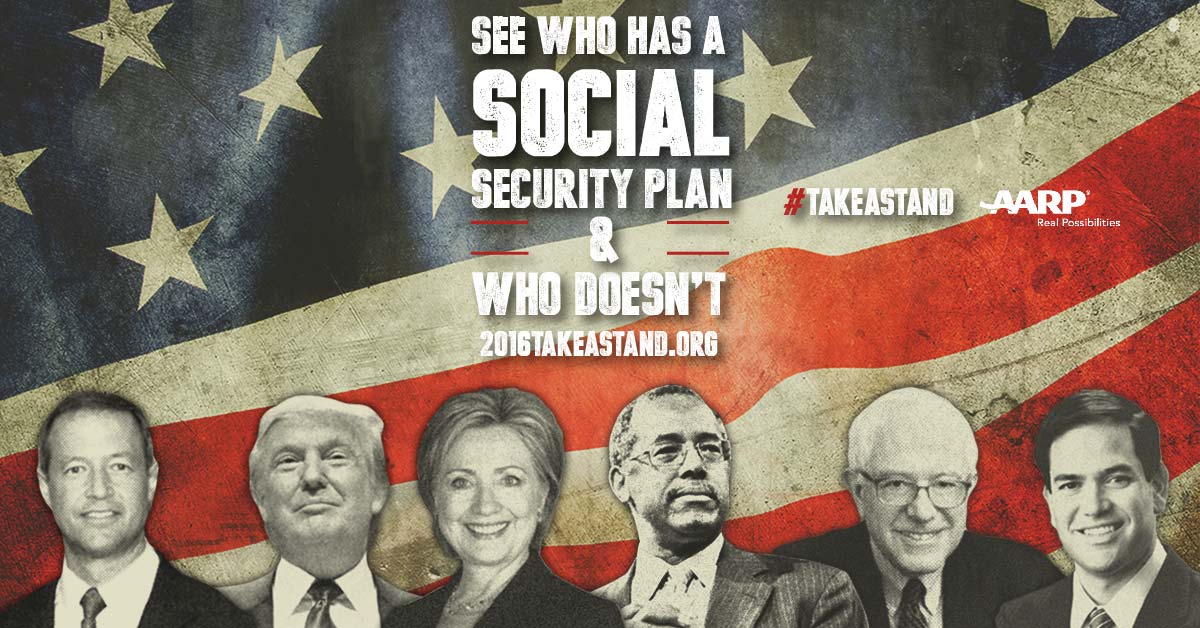 ow. Social Security faces both short- and long-term challenges. Social Security can pay full benefits for nearly 18 years. However, if no action is taken, benefits will be cut by nearly 25% in 2034 across the board.

Social Security needs to be updated for the 21st century so we can keep the promise for future generations. But we're never going to solve this issue without Presidential leadership. In November 2015, AARP launched a non-partisan national campaign called Take a Stand SM -- pressing every presidential candidate to lay out their plan to make Social Security financially sound so future generations get adequate benefits. AARP's website, www.2016takeastand.org clearly identifies which Presidential candidates have plans and which don't and has a real-time feed of candidate's positions on Social Security so voters can decide who shares their views and values.

If our leaders don't act, future retirees could lose up to $10,000 a year. The longer they wait, the harder the problem will be to solve and the less time workers will have to prepare for the future. We need to ensure that people who work hard and pay in, get the Social Security benefits they've earned. It's time for candidates to tell us how they'd update Social Security.

The Georgia Presidential Primary election will be held on Tuesday, March 1, 2016.