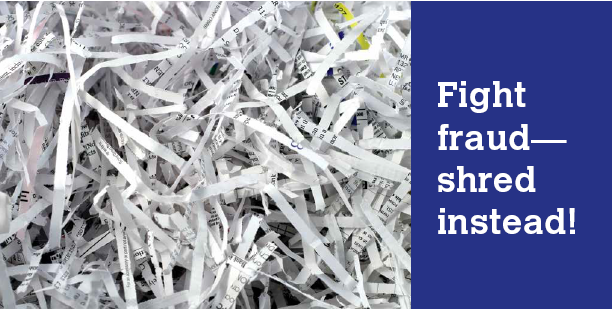 Every 2 seconds, someone's identity is stolen. Protect yourself from falling victim to identify theft by bringing unwanted documents to AARP Arkansas' next FREE Shred Fest on Saturday, Sept. 17, 2016.
Join us from 9 a.m. to 11 a.m. at War Memorial Stadium, #1 Stadium Drive in Little Rock. Follow the AARP event signs to the shredding trucks located in the parking area.
Volunteers will be on-hand to assist with unloading vehicles. Bring up to 3 banker (medium-sized) boxes of unwanted documents for on-site shredders.
Bring your AARP membership card to get a prize. We look forward to seeing you there!
Our first Shred Fest of 2016, held April 30 at War Memorial, shredded more than 10,000 pounds (5 tons; 2,000 pounds=1 ton) of confidential documents for FREE!
Guidelines:

Personal documents only; no businesses
No spiral binders or other large metal objects
No plastic or batteries
Staples are O.K.
Limit 3 banker (medium-sized) boxes
No cardboard boxes
Shredding will be done on-site…the most secure way to shred. Plus all material is 100 percent recycled. In two to three weeks, shredded documents will become paper towels, napkins or toilet paper.
More information on how to keep you and your family safe from identity theft scams and other fraud schemes is available at AARP Fraud Watch Network.